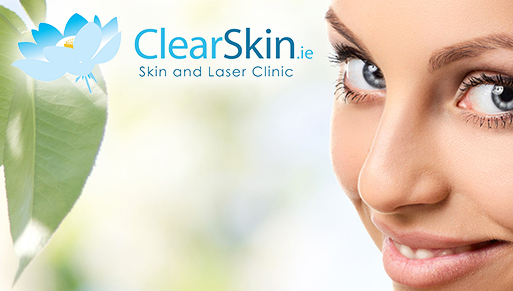 Whether you want to tackle blackheads and acne, get rid of fine lines and wrinkles or achieve a smooth and even skin tone, ClearSkin.ie have the answer.
We teamed up with ClearSkin to offer one lucky MummyPages mum the chance to trial their Ultimate Skin Package. The lucky mum got to trial and review the skin treatments which were carefully selected by the experts at ClearSkin to suit her skins needs.
The Ultimate Skin Package is valued at €1,100 and includes up to 6 specialised skin treatments.
The lucky mum who, Claire Garvey, received the skin treatments over a three week period, and after each treatment reviewed the treatments and products along with her overall experience at the ClearSkin clinic. Check out the first of her video blogs about the full experience during her visits to the ClearSkin clinic.
ClearSkin is a skin and laser clinic which offers the best medical grade treatments that achieve real results. The clinic has helped thousands of women improve their skin, body and confidence with non-surgical cosmetic treatments that are safe and affordable.
Since opening its doors, ClearSkin has become one of Ireland's leading skin and laser clinics and treats a number of high profile clients in their clinic which is based in The Beacon South Quarter, Sandyford, Dublin.
If you would like to try out the Ultimate Skin Package yourself, just contact ClearSkin.ie
for more information.