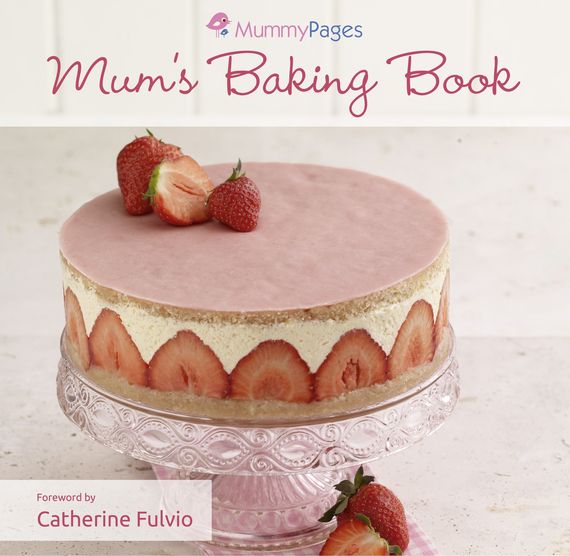 Ireland's largest mum community has come together to create Mum's Baking Book for a truly wonderful cause.
This beautiful collection of more than 50 delicious recipes aims to raise funds for Irish charity FARA Ireland (Friedreich's Ataxia Research Alliance Ireland) and the Sam McMahon Trust.
12-year-old Sam lives with Friedreich's Ataxia - a debilitating, life-shortening, degenerative neuro-muscular disorder. This illness causes progressive loss of coordination and muscle strength in the arms and legs leading to full-time use of a wheelchair.
This great cause united the hearts and minds of MummyPages' online community and once an appeal was made, hundreds of recipes were submitted for inclusion in Mum's Baking Book.
After the final recipes were selected, more than 50 mums travelled from all over Ireland to recreate their entries in a marathon 12-hour photoshoot under the expert hand of food stylist Sharon Hearne Smith and renowned food photographer Harry Weir.
All funds raised from the sale of the MummyPages Mum's Baking Book will go to a Trust in Sam's name to help pay for his ongoing medical and physical needs, as well as to FARA Ireland.
Speaking at the launch of the Mum's Baking Book, Sandra McKenna, co-founder of MummyPages and mum of two, says; "The great cause at the centre of this charity baking book initiative is one that is very close to our hearts. Sam McMahon is our courageous young nephew and lives with this disorder for which there is no cure. Baking has always been a passion of mine, it seemed like a natural fit for me to combine this activity which I enjoy so much with my own girls with my desire to help raise funds for Sam's medical treatment."
The MummyPages Mum's Baking Book, €14.99, is on sale in Boots, Home Store & More, Eason's and leading bookstores. Containing a foreword from chef Catherine Fulvio, Ambassador for the MummyPages Mum's Baking Book, all proceeds from the book will go directly to the Sam McMahon Trust and FARA Ireland.