It's always tricky trying to keep the children entertained over the school holidays. So when we were invited to experience the recent McDonald's Family Fun Day, we were thrilled, especially our MummyPages mum.
Our mum-in-residence Laura, together with her two children James and Lucy went along to the Smurf Village themed Family Day in McDonald's, Carrickmines.
With Smurfette there to greet us as we walked in the door, we were off to a great start. Lucy was very quick to ask me for my phone so that she could get a selfie with the exceedingly happy big blue character.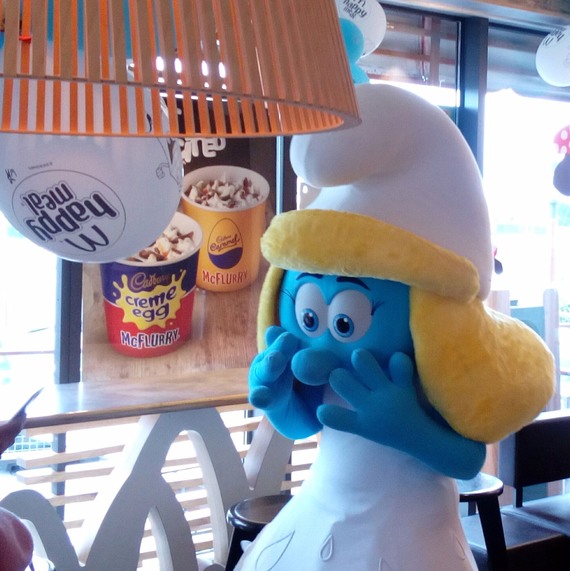 Once inside the restaurant, we had a mini family meeting to decide whether we eat first or enjoy the wide range of fun activities taking place. The kids made the executive decision to get stuck into the exciting Smurf related crafting going on. First up Lucy and James enjoyed some colouring in, word searches, and customised Smurf drinking straw making. Then they patiently waited for their turn to get their faces painted, whereupon I was greeted with whoops of delight once they looked at their reflection in the mirror. Finally they had a balloon modelling class from a lovely McDonald's staff member who showed them how to make a cute dog, a sword and a flower!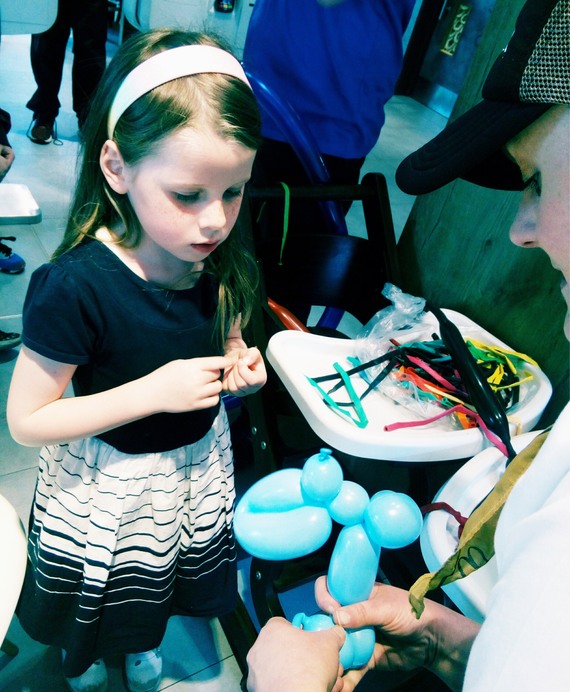 After all this fun activity, the children had worked up an appetite and so we ordered our meal. The children opted for Happy Meals with fruit packs and were thrilled with the Smurf toy collectables they found inside their boxes. I enjoyed a healthy grilled chicken salad but couldn't help myself from stealing one or two delicious fries from the kids.
The McDonald's educational tablets were a great bonus activity too and what's more they're in situ all year around!
All in all it was a wonderful afternoon and a great way to spend a few hours together as a family over the school holidays.