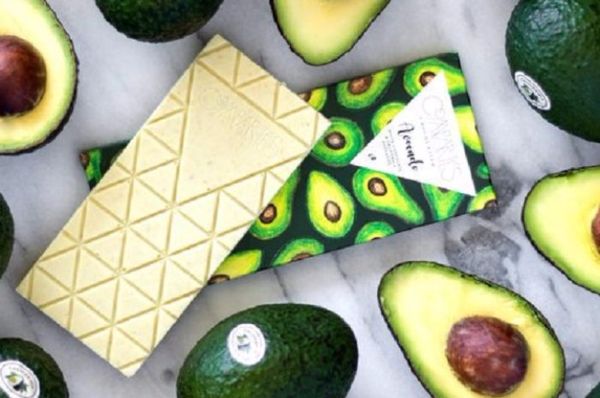 We won't ever deny the fact that we really love avocados, so when we learned of a chocolate bar that has our favourite vegetable as the main ingredient - we freaked.
The gorgeous (and world-famous) chocolate makers, Compartes Chocolatier, have created a delicious avocado chocolate - and we seriously like the sound of it.
The gourmet chocolate shop collaborated with the California Avocado Commission to create this new treat, which, according to Food & Wine, means the avocados are organic and harvested from sustainable farms.
The bars cost $10 each (seems reasonable, if you ask us), and while some might think this avocado chocolate recipe is going too far, we're here to tell you how wrong you are.
The recipe includes rich and delicious white chocolate, combined with fresh, lovely avocados - what's not to love?
Also, if avocado chocolate isn't your thing (we have no idea why), then we suggest you take a look at the other AMAZING flavours that Compartes have on offer.
Among the chocolate bars on offer are a cookies and milk flavour, a birthday cake flavour and a crisp and chocolate combination.
Compartes are also the wonderful people behind the rosé flavoured chocolate, so we have a lot to be thankful for.