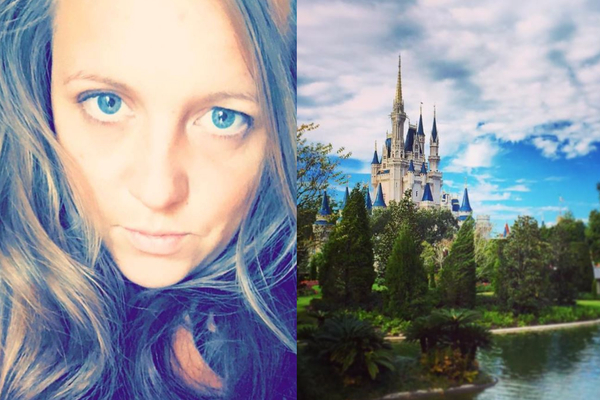 The mum who set up a controversial crowdfunder to raise €5,700 to take her daughters on a holiday to Disneyland, has relaunched her appeal.
Nikki Smith, 33, originally set up the page to take her daughters aged 12, and 10, on holiday but was forced to shut it down after enormous backlash.
Now she's set it up again, claiming it's the only way to make her daughters' dream come true.
Nikki, who works part-time as a carer, explained she removed the initial GoFundMe appeal after it only raised €12.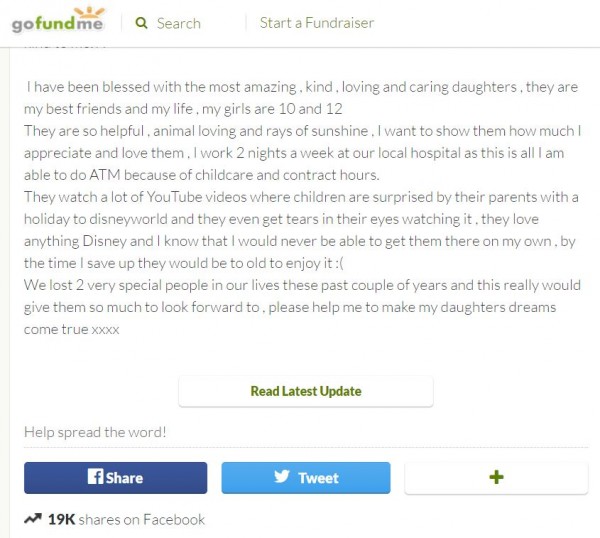 She says her dream is to give her daughters a Disney holiday before they are too old but says she doesn't have adequate childcare arrangements to work full-time.
"I work at a hospital on a zero hours contract and I'm struggling to get two nights a week. I have been trying to get more but it is so hard, " Nikki said.
"My parents both work – my mum works in care and my dad works nights – and the children are too young to be left alone."
"I have got bills and shopping and everything, and children. I have got a little bit of money but not enough to be able to save up to take them away."
Nikki has now set up the page again, saying: "I feel this to be the only way I can speak out, I am not a bad person."
"I also am not asking people for their hard earned money, people have a choice."
"I have been blessed with the most amazing , kind , loving and caring daughters , they are my best friends and my life."
"They are so helpful, animal lovers and rays of sunshine, I want to show them how much I appreciate and love them."

"They watch a lot of YouTube videos where children are surprised by their parents with a holiday to Disneyworld and they even get tears in their eyes watching it, they love anything Disney."
The mum added she'd seen other appeals for money for breast surgery and cars and she'd seen similar appeals to her own also.
She claims by the time she could save enough money for the trip, her daughters would be too old to enjoy it.
So far, the appeal has raised €565.