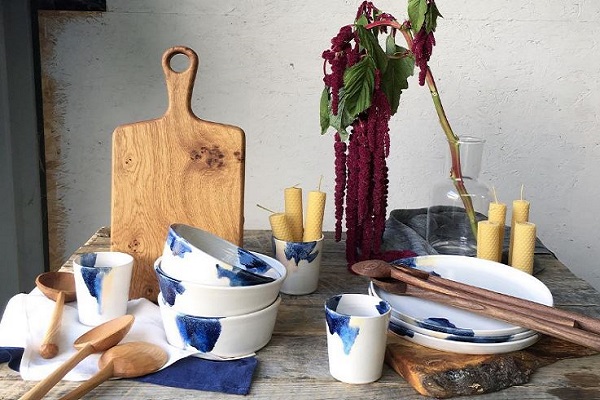 If there's one thing we love to do when we get 10 minutes to ourselves with a coffee, it's trawling through Instagram's aesthetically pleasing feeds on our phones.
With a DIY project on the go every second week, we're always on the lookout for interiors inspiration for our homes - which is why the Created and Found account is our new obsession of the moment.
The page is a dedicated accompaniment to Created and Found, an Irish-made, luxury homeware and lifestyle range founded by Jette Virdi.
This divine range includes ceramics, linens and more for the home, with each unique design created using sustainable, natural materials such as wood and beeswax.
The Created and Found Instagram feed contains masterfully-shot photos that show Jette's designs in all their minimalist glory.
From hand-painted bowls to wooden kitchen utensils and beeswax candles, the range is simply gorgeous. And, with Mother's Day coming up, you're bound to find something special for the main woman in your life.
Incidentally, if you do make a purchase from Created and Found between now and March 20, you will receive a surprise gift - which means you get a little treat for yourself, too!
In the meantime, join us as we drool over Jette's artful shots and reassess our entire home décor scheme!