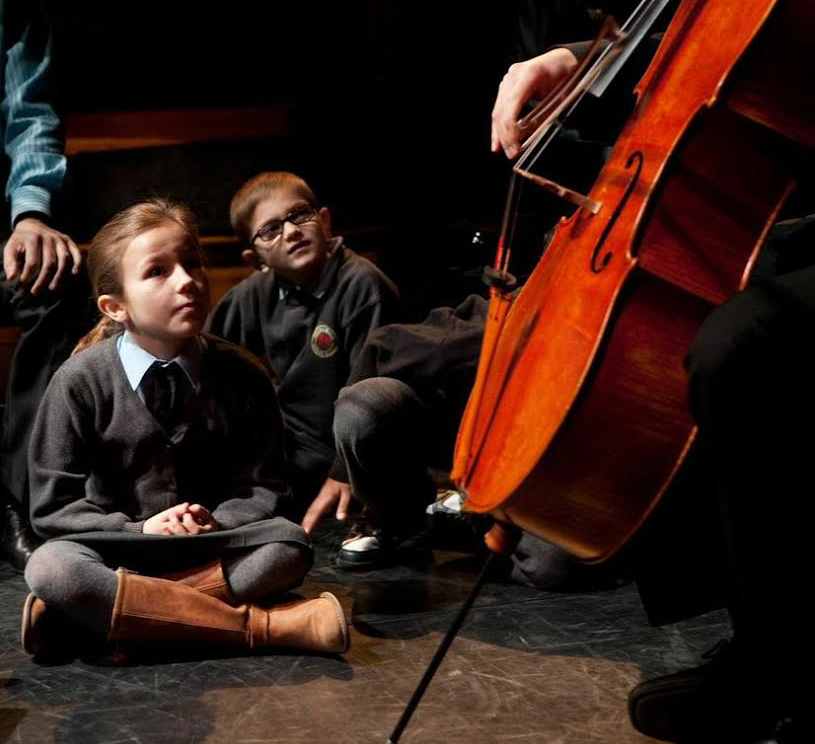 ​MusicTown 2015 is a brand new festival organised by Dublin City Council to celebrate music and music makers alike.
Taking place across Dublin from Friday, 10th – Sunday, 19th April, it will be a multi-genre music festival that will animate the city with an eclectic programme featuring events for all ages: contemporary, classical, indie, jazz, trad, hip hop, opera and everything in between.
It's packed with fun family events which will both educate and inspire Dublin's youngest tots and children.
Let your children be mesmerised by The Quiet Tree a participatory performance of a traditional Irish musical fairy tale. Your little ones become a band of musicians that explore instruments, sing and dance helping Oran the owl, Sorley the snail and Faolán the frog bring the old oak tree to life.
Escape into the magical fairy tale land of magical music and myths combined in a delightful classical concert for schools by the acclaimed Fidelio Trio, presented by The Ark and St Patrick's College. Children will love the Beethoven inspired story of the magic flute which has the power to change sorrow into joy while French composer Ravel weaves Charles Perrault's original Mother Goose fairy tales into dream-like music.
Get your dancing shoes on for this early years music workshops for 2-4 year olds, Rock on Baby presented by The Ark. Rock, pop and bop your way through these upbeat music workshops inspired by popular music
Suitable for children aged five and over, The Ark and Improvised MusicCompany present Monster Music Improv the Ark. The musicians will instantly create funky jazzy melodies on-the-spot, while cartoons of the music will be drawn and projected live! Expect lots of spontaneous music fun, some well-known tunes, fantastic cartoons and strange spooky sounds thrown in for good measure.
MusicTown recognises the important role of the many different strands of music enjoyed and created in Dublin today.
It will unify the city, bringing together different artists in an unexpected but exciting way that will, in turn, sow the seeds for a 2016 festival that nurtures opportunities for collaboration across musical genres and other areas of the arts.