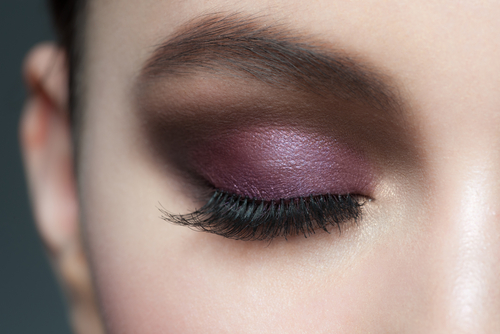 Every new season needs a new eyeshadow colour and this year is no different. According to blogger Karen Constantine from
Lovely Girly Bits
, this autumn/winter is all about deep colours – reds, oranges and even purples.
Here are her five must-have colours:
Burgundy
You can use this to create a soft smokey eye without looking like you're a panda. For those with green eyes, this is a perfect colour for really making your eyes stand out. It's autumn in eyeshadow form for me. If you're a bit scared of colours like this, try applying it below the lower lashes when wearing a neutral eye for a pop of colour that will instantly enhance your features.
Amber
An amber or copper shade makes everything ok in my book. It works for all eye colours and is the kind of shade that makes the summer to autumn transition a bit smoother. We need all the help we can get there, so my advice is to lash it on. Or if you want something a bit more subtle, take your finger and pat it onto the middle of your eyelid when wearing a neutral eye to give things a bit of oomph. Trust me.
Purple
For evening time, having a purple shadow (or five) in my repertoire means that I can go for the smokey eye look without going too dark. It makes the whites of the eyes even whiter and I've never met a purple eyeshadow I didn't like.
Pewter
Having a neutral toned metallic shade on the go this autumn is one of the best decisions you'll make and here's why. You can use it as a wash of colour all over the lid for a daytime, work-friendly look and then pack it on at night for a sultry dark eye with enough shimmer in the pewter to bring some light to the eyes. Metallics are huge this autumn and pretty much every brand has something to fit your budget.
Black
A black shadow is a necessity for me in the autumn. I can use it to take any of the other shades mentioned into a smokey evening look by applying it to the outer V, or smudge it into the lashline to define the eyes, making them even smokier if that's possible.