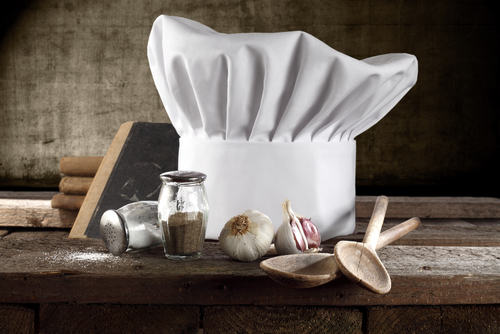 If you are buying something for the amateur chef in your life, you'll do well to pick up one of these kitchen items.
A chef's knife
Every good chef needs their very own chef's knife for chopping, dicing and mincing.
Cutting board
A really good wooden chopping board is not only useful but also looks pretty great on the work surface.
A good blender
Help your much-loved chef whip up tasty smoothies, sauces, and dips in no time with a professional blender.
A grater
A good stainless steel grater will also be a welcome gift - perfect for adding the finishing touches to a lasagne.
A cake tester/thermometer
Make sure your chef never serves undercooked cakes with the gift of a cake tester.
An apron
Help them protect their clothes from any splashes with a stylish apron.
A chef's hat
You can't be a proper cook if you don't have a hat, so pick them up a pretty one from your local store.