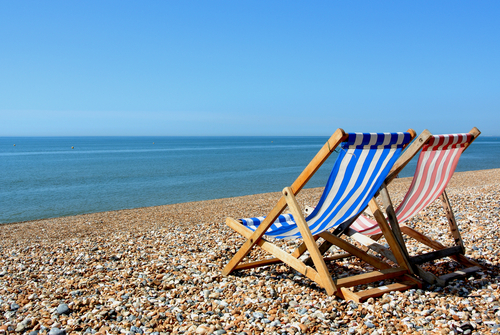 If you have young kids and aren't too keen on a long haul journey or your budget won't stretch that far, why not go back to basics and enjoy a holiday at one of the many beachside resorts the UK has to offer.
Here are five must-see beaches across the UK that need to be seen to be believed:
Blackpool Sands, Devon
With plenty of sheltered bays, unspoilt beauty, and a kid-friendly swimming area it is no surprise that this is an award winning beach.
Bamburgh beach, Northumberland
With its golden sands and Bamburgh Castle looming over the Northumberland coast, this is a beautiful location to enjoy long leisurely walks.
Littlehampton beach, Sussex
Enjoy a coffee or a cup of tea as you soak up the atmosphere before indulging in traditional-style fish and chips after a dip in one of the quietest beaches the UK has to offer.
Priory Bay beach, The Isle of Wight
There are so many beaches on the Isle of Wight but Priory Bay has to be one of the nicest and secluded. It is a really great spot to truly enjoy family some time.
Slapton Sands beach, Devon
Over two miles long, this beach is calm and peaceful and is ideal if you are looking for a bit of a change from the other busy Devon beach spots. Full of wildlife and pretty seaside houses, this place is definitely a treat for the eyes.