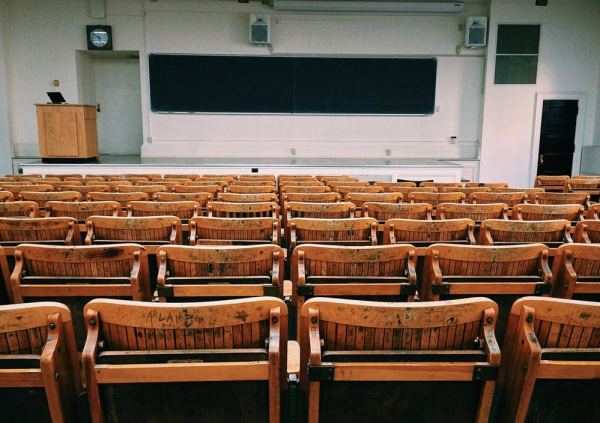 This current week is all about exam results, both Leaving Cert and A Levels. Our 17/18-year-old children are receiving their much-anticipated final school exam results. The results which in so many ways, determine their next path in life.
Most parents of young children are currently caught up with the hectic 'back-to-school' shopping expedition and don't give a second thought to the idea that one day this expensive and exhausting time will be no more. I know, it happened to me.
With three sons, I was always busy. After-school activities were never ending. I used to imagine what life would be like if I could just get one evening free for 'me'. I loved all the activities my boys were involved in and I loved being that all important 'taxi driver'. But there were times when the back-to-school shopping was such a chore. Trooping around endless shops to get everything each individual wanted and needed.
Educating the boys was always very important to me. I had dreams they would all one day go off to college and study for their future. But I never once stopped to contemplate how that college departure would make me feel. Until the day it happened.
The eldest boy was 19 years of age. A very mature, independent young man he surely was. Indeed still is! He had completed his Leaving Cert and decided to take a 'year out' to work in a local hotel. This was a move I was not particularly pleased about but realised it was his decision to make and so I supported it. What happened to my boys going to college?
And so we settled into life that year. The boy lived at home and went to work every day.
Then, that following summer he applied and got accepted into his course of study. I was ecstatic for him and felt all the pride a mother is supposed to feel, and then some more. When the letter from his said college arrived and gave the 'start date' of his course, I went to pieces. Right there in the middle of my kitchen. The tears came, and they just wouldn't stop. My baby was leaving home in just two weeks time. How was I going to cope?
Over the coming two weeks, the accommodation was arranged, student loans were sorted, new attire (socks, underwear etc) was purchased. Bags and cases were getting packed. It was a busy fortnight and I tried hard to keep the tears hidden. This utter pride which I was feeling was masked by the tears I was crying and the awful feeling I had in the pit of my stomach. Even now as I write I can feel my eyes well up, and my stomach tighten. Those emotions are still so raw.
The weekend arrived and he really was moving. A whole 5 hours away. His Dad and I were going with him to move his belongings and his good self. The journey was fine and the day of arrival was fine. We were all busy organising, chatting and such. But then Sunday evening arrived and we had to leave.
The tears started and they wouldn't stop this time. An endless flow just kept on coming. My son just smiled and said, 'Mum, this is what you want for me. I'm going to college. I'm ok.' I cried even more. In honesty, I'm crying now as I write. I still remember those feelings vividly. I hugged him goodbye and it was the hardest experience I have ever had in my life as a mother, to walk away that day and get into our car.
I cried the 5-hour journey home, and I cried over the following days.
But it eased. The boy came home on a regular basis and he aced college. He's now a very successful individual in life and loves his work.
Nothing will prepare you as a mother for when that first child goes off to college. Nothing you read or learn from others prepares you for that first 'goodbye'. I'm very proud of that young man today and yet I still shed a tear when I think of that time.
Enjoy the toil of back-to-school shopping over the coming days. All too soon, it's gone.