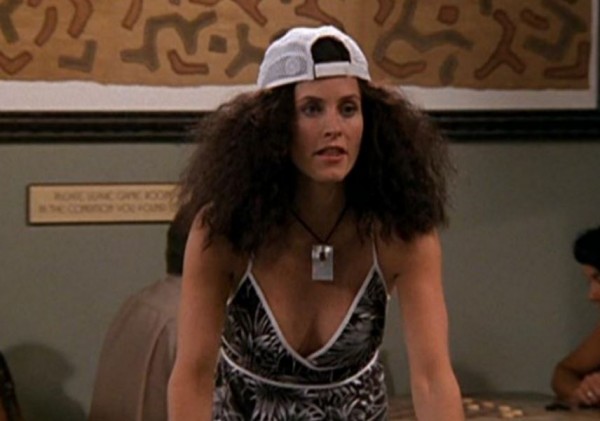 Whether it's a bad dye job or a cut gone wrong, most of us have had to deal with a hair disaster at one stage or another.
And it is these times that you seek reassurance from someone - usually a stranger on the internet - that you are NOT alone.
That you are not the only one to feel instant regret you just didn't wait until you had the money to go to the hairdressers, or that you should have just it well alone!
1. Can anyone actually curl their hair right?!
When you curl your bangs wrong and wind up looking like Javier Bardem in No Country for Old Men #hairfails

— K A T I E (@MoonshadowKatie) April 13, 2016
2. How could you forget?!
#neverforget #hairfails pic.twitter.com/av91RdARiH

— Rebel Rebel (@wee_rebel) October 3, 2015
3. Sometimes the pain is worth it... sometimes it's not...
#Hairbands are always a cute idea first thing in the morning....until they literally digging into the sides of ur skull by 3pm. #hairfails

— (@TaraLeanne2) September 9, 2015
4. At least you had options!
My hair is being a massive knob so I had to resort to this. #hairfails #hair pic.twitter.com/1O2Dp6syBh

— ashleigh zara (@ash_zaramiller) August 30, 2015
5. The messy bun is a style that very few have managed to perfect.
#MessyBun? More like #MessyButterfly #hairdisaster pic.twitter.com/O5zwc4ut6C

— Ashleigh Batchelder (@avenna7) August 17, 2016
6. The dreaded humidity - WHY?!
Muggy + wet = why did I even straighten my hair? #hairdisaster #frizzcity

— Krystle (@krystle_mf) August 16, 2016
7. Or that time when you should have just gone to the hairdressers...
So....not blonde....not brunette....not pink....but stuck in a ginger hell!!!! Cannot get rid of the red dye!!! #hairdisaster #haircolor

— Emmy Mariah (@emmywilde2) July 23, 2016
8. WHERE do they go? WHERE?!
Just snapped my one and only bobble #hairdisaster

— Rebecca Kate Handley (@_Rebecca92) July 22, 2016
SHARE if you can relate!