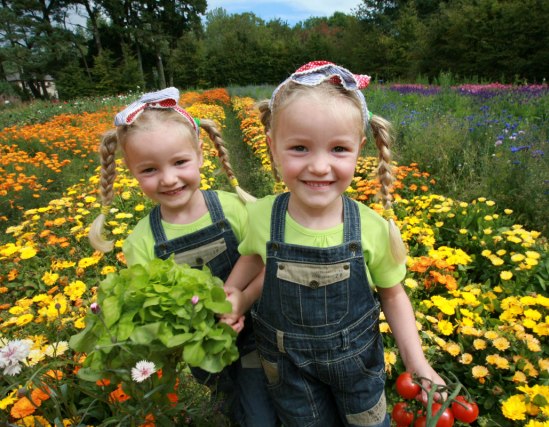 If you buy organic food then you will be delighted to hear that Bord Bia are hosting National Organic Week from the 12th-18th September 2011. This campaign is funded by the Department of Agriculture, Food and Marine. The campaign is aimed at raising awareness of the range of organic produce available to Irish consumers.
To celebrate organic producers and retailers will be hosting more than 50 organic events nationwide. Events will range from organic food tasting and cookery demonstrations to farm walks and educational talks, all aimed at increasing the understanding of organic food, how to recognise it and where to buy it. In addition, Bord Bia will host the National Organic Awards which recognise the achievements of the Irish organic food and drink industry.
National Organic Week 2011 event highlights include an open day on Kush Seafarms in Beara, Co. Cork including a sea farm visit on board Blue Spirit on 14th September; the Nano Nagle Centre in Mallow is hosting an organic farmers market and cookery demonstrations from an outdoor wood fired oven on September 17th; Jenny Young from Castlefarm Shop in Athy will host egg collecting, cookery demonstrations, a foraging walk and vegetables harvesting on 17th September; the annual Blas an Fomhair Harvest Festival where visitors will have the opportunity to take part in an organic lunch, will take place in Nenagh, Co. Tipperary on 18th September.
The National Organic Awards, recognised as an important feature in the organic food and drink industry calendar, will be hosted by Bord Bia on Monday 12th September. Irish organic producers will be awarded in a range of categories including: Best Organic Confectionery & Baked Goods; Best Organic Grocery; Best Organic Dairy Product; Best Organic Prepared Food Product ; Best Organic Fruit & Vegetable; Best Organic Meat Product; Best Organic Seafood Product; and Best Organic Alcoholic and Non Alcoholic Beverage.
For further information on events taking place during National Organic Week and for a range of organic recipe suggestions visit
www.bordbia.ie
.