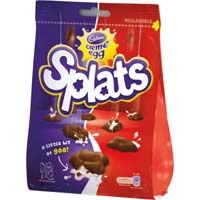 January is over so that means all New Year's resolutions are officially out the window and we no longer have to deprive ourselves of the good things in life. Well Cadbury's sensed we would be in need of some chocolate to celebrate the end of winter and so have brought out two wonderfully delicious products – one ideal for sharing with the family and one that mums will love.
Cadbury Creme Egg has brought out a new bitesize product perfect for sharing with the kiddies – Cadbury Creme Egg Splats. These chocolate covered splat shapes contain the old favourite Creme Egg goo filling.
They come in a 165g bag that is re-sealable so you can put them back into the cupboard and take them out again the next time the kids are having a treat. They are available in stores nationwide at an RRP of €2.85, but they are widely on promotion at the moment for 2 for €4 as a launch special offer…so get them now!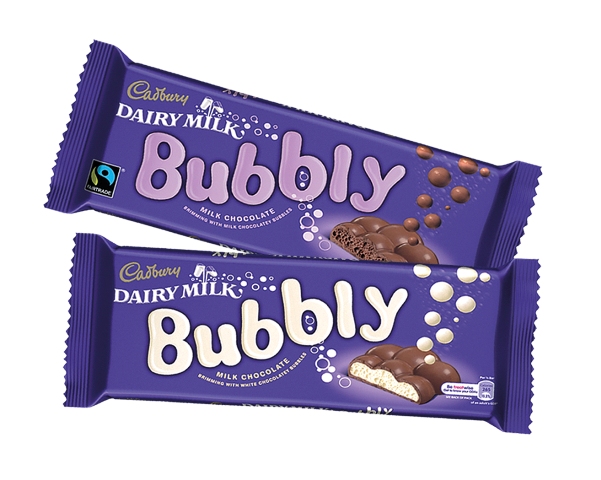 While the kids will love the Splats, you might prefer something special for yourself. The newest addition to the Cadbury Dairy Milk range is the Cadbury Daily Milk Bubbly. This delicious large block bar comes in a playful bubbly shape and is the perfect treat to share with another mum over coffee, or with daddy while watching TV (he might have to fight you for the last piece though!).
There is a milk chocolate and a white chocolate bar to choose from and the texture is so light it melts quickly in your mouth, giving you a light, creamy chocolatey hit. Cadbury Dairy Milk Bubbly have an RRP of €1.99