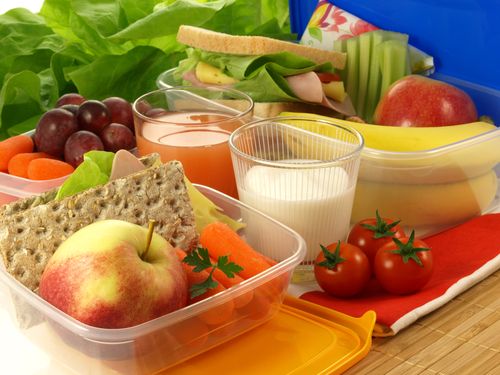 Healthy eating policies across schools in Ireland means that crisps now appear in only 5% of children's lunchboxes, compared with 46% of lunchboxes in Britain.
Bord Bia's Periscope study also found that British and Irish lunchboxes are similar when it comes to basic components like sandwiches, fruit and yoghurt, while in Ireland, more than half of adults who usually eat their lunch in work are bringing their own food in more often than before.
The research published today shows people in Ireland are more likely to try to eat foods that are high in fibre and low in fat, while attempting to avoid sugary foods. They are also less likely to eat ready-made, convenience meals regularly.
The number of households with deep fat fryers has decreased by 20% in both Ireland and Britain over the past 8-10 years. However, adults in Ireland are still considerably more likely than their British counterparts to own this household item.
Ownership of juicers and smoothie makers is higher in Ireland than in the UK, while British householders are far more likely to use microwaves for food preparation and are therefore more likely to eat ready-made meals.
Baking remains a lost art for the majority, with over half of the adult population in both regions claiming 'never' to have baked. The study also found that children in Ireland are much more interested than the older generation in cooking than children in Britain.
As consumers are encouraged to be conscious about what they eat, the number of households in Ireland reporting food allergies among family members has risen from 7% to 11% since 2011. Interestingly, households reporting food allergies in Britain have actually dropped to 10% from 20% in 2011.