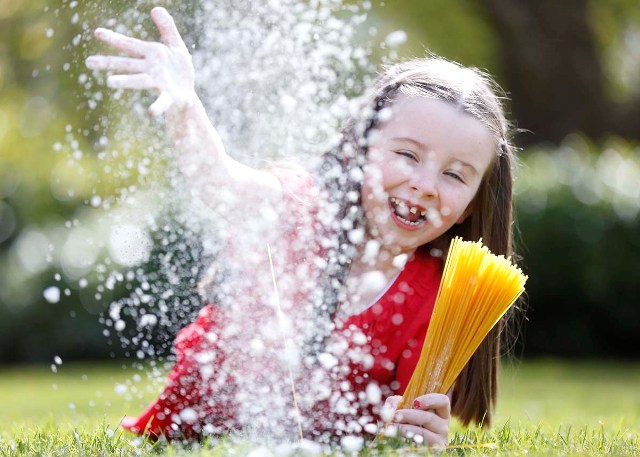 Following a gluten free diet can be very challenging. Not only does it lack variety but it can be very expensive. SuperValu has revealed that the average coeliac shopping basket can be up to 87% higher that the non-coeliac basket.
This week the Coeliac Society of Ireland welcomed the introduction of the new SuperValu FreeFrom range, which includes value for money own-brand options. The new line-up includes over 309 gluten and dairy free products, many of which are sourced from SuperValu's family of trusted Irish suppliers. This range will be available in the 196 local SuperValu stores nationwide.
It is thought that 1 in 100 Irish people are coeliac. This condition causes the individual to adversely react to gluten, a protein present in wheat, barley and rye. Symptoms include lethargy, stomach pain, bloating and weight loss. It is a condition that, if undiagnosed, can lead to serious health complications such as osteoporosis and bowel cancer. Finding the right food options can be difficult, especially for those located outside major cities. The FreeFrom Range will allow coeliacs to adhere to their dietary requirements without sacrificing variety or taste.
Gráinne Denning, CEO, Coeliac Society of Ireland commenting at the FreeFrom launch "We are keenly aware that many of our members struggle to find quality and choice in the gluten-free products they require to stay healthy. The SuperValu network now puts essential food options at the fingertips of our community at great value for money prices, which is very important as cost is a real issue for our members in these recessionary times."
The range available at SuperValu features all the essentials required to cover a coeliac's daily living and cooking needs from breakfast to dinner to snacks and goodies. Brands include Food of Athenry, Chia Bia, Darling Spuds, Sowans, and Delicious The Gluton Free Bakery.
Commenting on the FreeFrom Range, SuperValu Dietitian Sarah Keogh, said: "Managing and maintaining diet is fundamental to the coeliac and choice is crucial to long term diet maintenance. In addition to stocking the range, SuperValu has created a coeliac hub on the supervalu.ie website as a source of information, food inspiration and practical support to our coeliac shoppers."
Gluten free products purchased are tax deductible. To make it easier for you to claim tax back on your gluten free products, SuperValu now provide their shoppers who hold a Real Rewards card with a Certificate of Expenditure that shows their spend in SuperValu stores on gluten-free products during the year. Just log into your Real Rewards account for information at
The new SuperValu FreeFrom Range is now available in stores. To celebrate the launch of the range, shoppers can save 33% on selected items until Saturday May 4th.
April 2013