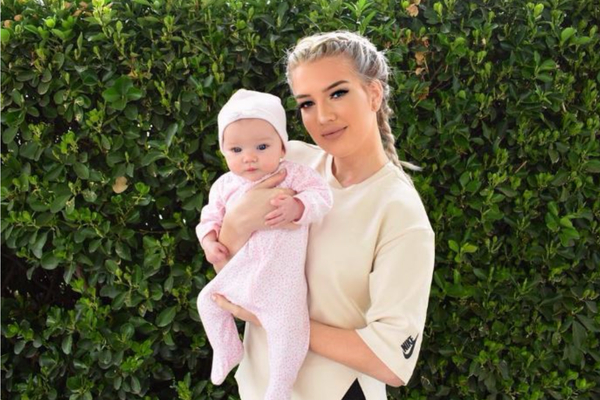 Throughout her pregnancy, Ruth Lee made many preparations for the birth and recovery afterwards.
She attended birthing classes, read books, used stretch mark creams, took prenatal vitamins and even went to the gym while pregnant.
However, after a traumatic labour which culminated in a C-section, she was left suffering from postpartum depression.
Ruth felt very insecure about her scars and stretch marks and felt 'horrified' by her postpartum body.
Social media was partly responsible for this.
"I followed SO many pregnant models during my pregnancy," she admits.
"And when they photographed themselves pool-side five minutes postpartum, I thought, 'Wow! I hope that happens to me!' "
Ruth took a photo of her belly a few days after giving birth to baby Presley and was shocked by the image.
"I couldn't believe it was me", the young mum admitted.
But instead of deleting the image, she decided to share it to Instagram to help other mums struggling with inadequacy.
Ruth advised other mums who may be struggling with their body image to: "Be kind to yourself. And know that you are not alone.
"Don't let social media taint your view of what is beautiful, what is REAL. And above all, know that if you are struggling, I am here."