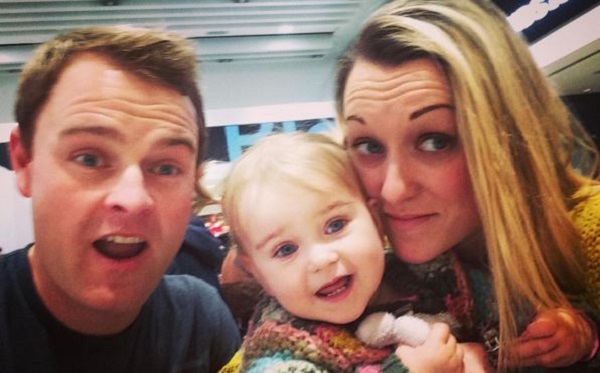 Think back to how you spent your maternity leave – if you're anything like us, you took that time to relax at home and settle your baby into their new surroundings. This wasn't the case for new mum Karen Edwards and her newborn daughter Esme, however.
Karen has made headlines this week, after sharing the story of how she travelled the world with her partner and their then 10-week-old baby daughter during her maternity leave.
The 31-year-old told The Daily Mail: "I was thinking about maternity leave and decided I'd like to take her travelling. Both Shaun and I were keen backpackers before I fell pregnant, and everyone thought we were completely nuts when we said that we were going to take Esme when she arrived."
However, it turned out to be well worth the risk – not only did the family have a ball, but they also captured some pretty spectacular photos from Esme's first year.

The family-of-three backpacked to countries including Hong Kong, Malaysia and Indonesia, with little Esme in a shoulder harness as they travelled.
As you can imagine, the trip wasn't without its hiccups, as Karen revealed: "People say having a child ruins travelling, but it really doesn't. Obviously there were times, like at night in the hotel room when you fancy a beer and the baby is asleep, and when you crack it open she wakes, that makes it harder. But it's worth it."
Now, Karen wants her story – and her stunning Instagram photos – to inspire and encourage other parents and families to travel with their little ones.

"I want to share factual information, personal stories as well as top tips for travelling with little ones. Your travel days do not have to be over. It is all about incorporating your little person into your way of life," she added.
SHARE if you would strongly consider following in Karen's footsteps.