LloydsPharmacy is urging the public to understand the importance of being prepared for the sun and the importance of being sun smart as we head into the peak summer season. Research has shown that just over a third (36%) of adults claim they only apply SPF in the summer months, with 70% of adults claiming they don't apply SPF when abroad in a sunny destination.
Shockingly, research also shows that two-thirds of Irish Adults don't apply suncream during the summer months despite knowing the negative effects of sun exposure. Protecting your skin from the sun all year around with the proper sun care is extremely important as it reduces your risk of skin cancer, protects you against sunburn, helps you avoid inflammation and redness and can prevent the early onset of wrinkles and fine lines. SPF 50+ offers the highest protection and is perfect when you anticipate spending all day in the sun, or if you will go outside at midday.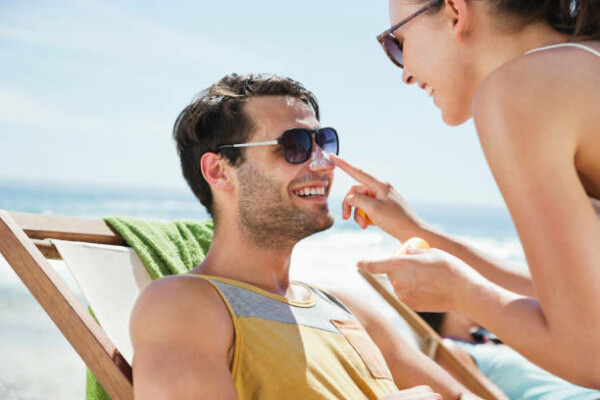 When it comes to protecting your children under 12 months, LloydsPharmacy say it's important to remember the following:
For children under 12 months, it is best to keep them out of direct sunlight
It's better in the first 6 months to protect babies from direct sunlight rather than use sunscreen. This is because their skin doesn't absorb sunscreen as well as older children. Where exposure to sunlight can't be avoided, dress the baby in lightweight sun—protective clothing that breathes and covers the arms and legs, and a baby sun hat that shades the entire face, ears, and neck.
If using sunscreen, choose one that is suitable for babies. Apply the required amounts of sunscreen to their exposed skin.
The Solero Suncare range is available across 88 LloydsPharmacy stores nationwide, online from lloydspharmacy.ie or through the LloydsPharmacy Ireland app. The range will ensure people are fully equipped with the essential products they need to enjoy the sun safely.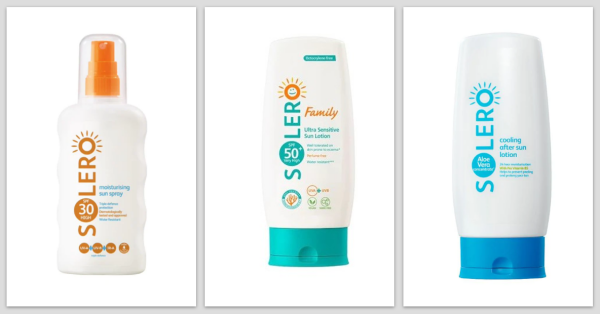 The Solero Suncare range is high quality and affordable, water resistant, fast absorbing, non-staining and easy to apply. Dermatologically tested and approved, the range offers sun protection for all skin types. Products in the Solero Suncare range include:
Solero SPF50 Lip Protection Stick

, Now Only €3.00, RRP: €6.00

Solero SPF50 Sun Spray 200ml

, Now Only €8.00, RRP: €16.00
Solero SPF50 Kids Sun Spray 200ml, Now Only €8.00, RRP: €16.00

Solero SPF50 Face Cream Antiaging 50Ml

, Now Only €6.00, RRP: €12.00

Solero Sports Sun Pro Stick SPF50 15Ml

, Now Only €5.00, RRP: €10.00

Solero Antireddening Aftersun 200Ml

, Now Only €4.50, RRP: €9.00
Rachael Stewart, Supervising Pharmacist, LloydsPharmacy Nutgrove said: 'It is so important that people wear SPF, particularly in the summer months. It can benefit you in so many ways, not least to reduce your risk of skin cancer. People forget how important SPF is to wear and we should be applying SPF throughout the day, every day, even when it is not sunny out. The range of Solero Suncare products available at LloydsPharmacy offers people the protection they need from the sun.
The Solero Suncare range of products are all dermatologically tested and can be used on all skin types. If you have any questions in relation to the range, call into your local LloydsPharmacy and an expert colleague will be able to assist you further.'
LloydsPharmacy has a wide range of suncare products. With brands such as La Roche Posay and Nuxe to P20 and Nivea, they have suncare for all skin types, from sensitive skin to kids suncare. To find your local store & opening hours, please visit www.lloydspharmacy.ie.