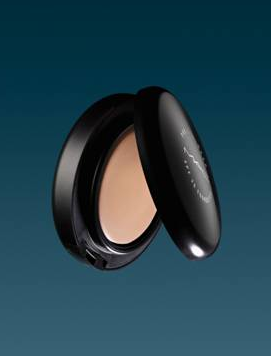 As the summer soars and the temperatures heat up, it's time to invest in a make-up that protects you from the sun, is humidity-resistant, sweat-proof and contains pretty colours that you can be worn daily.
Just in time for the sun to pop out his head, MAC have released a range of collections that are sure to make you feel and look fabulous all summer long.
For your face, Pro Longwear SPF 20 Compact Foundation now provides the same incredible ten-hour wear of Pro Longwear Foundation, in a lightweight cream compact perfectly suited for touch-ups on the go. Available in 17 shades, from light to medium to dark, Pro Longwear SPF 20 Compact Foundation glides on comfortably, with a natural matte finish and broad spectrum UVA/UVB protection. Perfect for these sunny days.
To bring summer colours into your life, go for the MAC Pedro Lournco collection which includes daring hues juxtaposed against soft nudes, all encased in limited-edition packaging. The Nude Quad gives eyes a subtle metallic finish, while cheeks are flushed in Powder Blush (Duo). Cream Colour Base adds an icy lustre to eyes and cheeks as two Nail Lacquers provide an haute flash of colour for a chic complement to any look. Lips make a definitive style statement and a subtle swipe of Lipglass is the perfect finish, guaranteed to intrigue.
Not forgetting the brows, MAC The Waterproof Brow helps to define brows and accentuate their natural shape. The waterproof formula is sweat-proof, smudge-free and humidity-resistant – perfect for when it gets too hot to handle.
Finish the look with Zoom Waterfast Lash, Splashproof Lash or False Lashes Waterproof and your brows are gorgeous to go.