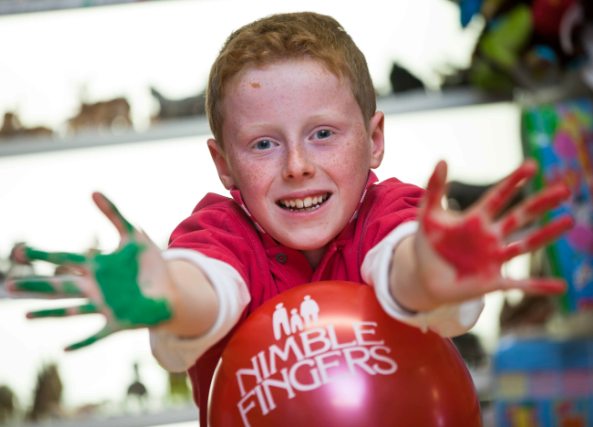 One of Dublin's most treasured toy shops, Nimble Fingers, is celebrating its 50th birthday, and to mark the occasion, they are hosting a free "Mini Family Festival". The event will take place from Thursday 27th to Saturday 29th of September and will see customers of all ages join in the celebrations.
The festival is the beginning of a series of free family activities that will take place at the last weekend of every weekend from now until Christmas. There will be book readings, art classes, face painting, and tea parties. Children from ages 3 and up are welcome.
Here is a list of activities taking place at September's festival.
Thursday 27th
2-4pm Arts & Crafts/Lego Building (Marquee)
2-5pm Waffles the Clown (balloon making) & Face Painting (Front of shop/inside shop)
4.15-4.45pm Book Reading & Tea Party (Marquee)
Friday 28th
2-4pm Arts & Crafts/Lego Building (Marquee)
2-5pm Pixie (Ladybird) balloon making & face painting (Front of shop/inside shop)
4.15-4.45pm Book Reading & Tea Party (Marquee)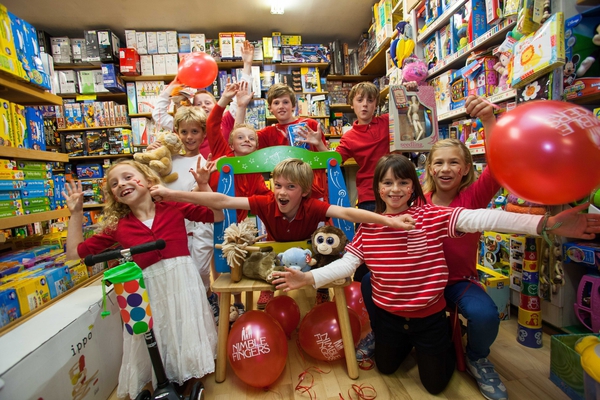 Saturday 29th
11am-12pm Arts & Crafts/Lego Building (Marquee)
11am-1pm Face Painting (Front of shop/inside shop)
12.15-1pm Painting Demo (Marquee)
1.15-2.15pm Captain Ho Ho Balloon Making (Marquee)
2.30-3.30pm Captain Ho Ho Magic Show (Marquee)
3.45-4.15pm Book Reading & Tea Party (Marquee)
Nimble Fingers is located Nimble Fingers at 1 Old Dublin Road, Stillorgan, Co Dublin. For more info on this wonderful family occasion, visit
www.nimblefingers.ie