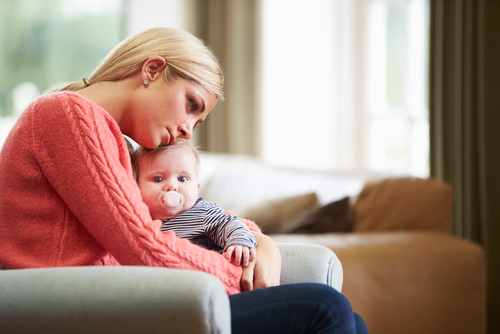 There are big moments - both good and bad - in our tots' lives can make us mums feel very emotional and even bring some tears to our eyes.
Their first injection
It's only natural that your child will start to bawl at their first shot and of course seeing your son or daughter in pain, can bring on some tears for parents.
They won't sleep
It's easy to get upset when your little one just won't settle down for the night. So don't worry too much if both, you and your little one start to cry. It's completely natural and the pair of you will get some sleep, eventually.
First tooth
Your tot's first tooth can be emotional for many reasons. If you are breastfeeding it can be a bit challenging, but it can also be a little tear jerking, as it's a sign that your little one is growing up.
Losing their first tooth
Yet, another sign that your son or daughter is no longer little and growing up fast.
First moves
There is nothing like witnessing your baby crawl for the first time or take their first steps. These are big milestones and it can be emotional for parents.
First time they get hurt
We never want to see our children in pain and it can be even more distressing when our little one's feelings get hurt. We can't protect them from life as much as we want to. We just have to make sure we are there to give them a cuddle and not to tear up too much.
First haircuts
All the "firsts" can make us parents weepy and your tot's first haircut is no exception.
Their first day at school
It is probably one of the most emotional days for both you and your child. Your little one may be scared of facing the new challenges ahead, while you deal with the fact they're in school and on the path to building their future. It is a difficult time and completely natural for both of you to get upset.
Going back to work
Most mums dread going back to work, as they don't want to leave their little one behind. It can be even more difficult when your baby doesn't like the idea either and starts to get upset when they see you leave. It will of course make the both of you upset but in time, the separation for both of you will become a lot easier.