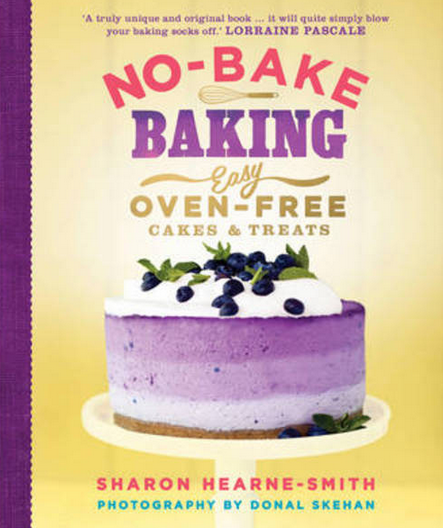 If you love nothing more that homemade cakes, desserts, pies and biscuits but aren't a fan of the baking part, you will love this cookbook.
Sharon Hearne-Smith's No-Bake Baking book is packed full of over 100 delicious treats that don't require the use of the oven and is definitely one of MummyPages' favourite baking books.
With the help of the fridge, freezer, microwave or blender, Sharon's first solo baking book shows mums just how easy it is to bake tasty treats. Using the simplest ingredients that can be found in your cupboard such as rice krispies, mums will be able to whip up these cakes in no time.
Recipes include iced lemon meringue cake, striped blueberry cheesecake, strawberry Charlotte, doughnut cake pops, layered refrigerator cake, hazelnut brownie bars and rocky road white knuckle ride - perfect treats for the whole family.
Each recipe has an easy to follw step-by-step guide and is accompanied by stunning pictures taken by TV chef and food writer Donal Skehan that will have your mouth watering as soon as you open the first recipe.
Not only is this baking book perfect for mums who are sick of burnt edges and soggy bottoms, it is great those who love baking but just don't have the time required for cooking with a conventional oven.
Sharon is a Food Stylist and Home Economist who has worked with the food in the media for over 15 years in Ireland. She has worked with some big names in both the food and entertainment industry, from Jamie Oliver and Rachel Allen to Gordon Ramsay and her experience and love of food is obvious throughout the book.
This book is a must-have kitchen essential and no doubt will be used time and time again by the whole family.