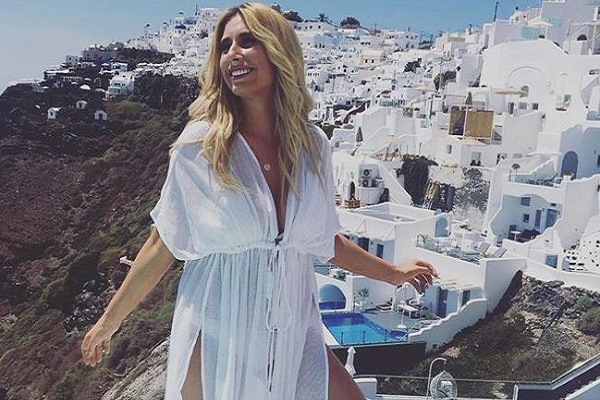 Stacey Solomon's honest and real Instagram posts have received waves of praise in the past and her latest photo is no different.
The empowering mum shared a candid bikini snap with her 995,000 followers and we adore how body positive she is.
The Loose Women panelist looked as content as ever as she showed off her body in a bright orange two piece.
What we loved most about Stacey's photo is how real it is.
She isn't afraid to show the world what her body looks like. There's no filters, no photoshop- it's just all natural.
She captioned the snap: "Nature = the prettiest backgrounds. No filter needed."
The singer penned an inspiring body positive note alongside the snap: "Loving my extra fold over tummy lines this year, they look like a six pack wahoo!"
She joked: "Winning! Happy hump day xxx"
Fans showered the mum-of-two with praise after she posted the candid snap: "Body beautiful... naturally beautiful.. confident and happy.. WINNING."
"You are like the queen lady of keeping it real," another said.
Others said Stacey was the ultimate role model: "There's nothing false or plastic about you. You are a good example for other women and girls and there should be more like you."
Another thanked the former X Factor contestant: "You are giving so many girls so much confidence to just be who they are. You're beautiful inside and out."
Instagram can be full of edited, filtered and photoshopped snaps that make women feel pressured to look 'perfect'. Stacey's photo is the perfect way to show women of all ages and sizes that you should embrace your body, no matter what.