Minister for Education Norma Foley has warned parents that their children might be sent home from school if they don't comply with the new mask mandate.
As of tomorrow, children from third class upwards will have to wear a mask in school, until February when these new guidelines will be further reviewed.
Speaking to Newstalk this morning, Minister Foley said, "There is absolute clarity that there is a requirement and a recommendation from public health that for the benefit and protection of children, that those from third class up would wear the masks."
She continued to explain, "Students who do not comply, and do not have a medical basis, will be asked to stand down from school".
"This is regarded as a protection for children - individually, collectively and the school community," Minister Foley stated.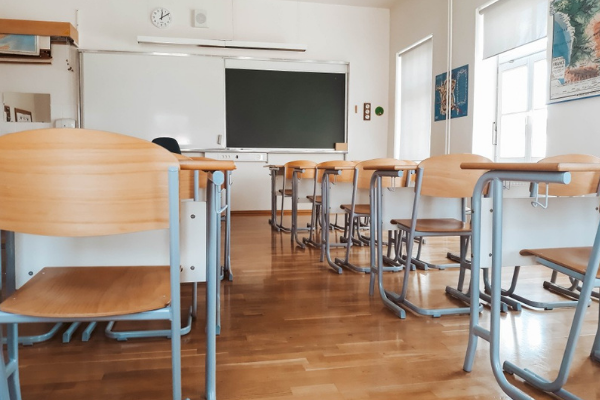 There are exemptions in place when it comes to this new mask mandate, including those with breathing difficulties, children who are unable to remove a face covering without assistance along with those who have special needs, and therefore will become upset or uncomfortable due to wearing a mask.
If a student is in a mixed class school, as is the case in many rural areas across the country, only those from third class upwards will be required to wear masks.
This news comes after German health minister Jens Spahn confirmed today that the Pfizer Covid-19 vaccine can be administered to children between the ages of 5 and 11 as early as December 13.
The National Immunisation Advisory Committee (Niac) will need to grant approval before the vaccine rollout can begin for this age cohort in Ireland.
"We anticipate receiving further advice from the National Immunisation Advisory Committee (NIAC) in the near future," Chief Medical Officer Tony Holohan said this morning.