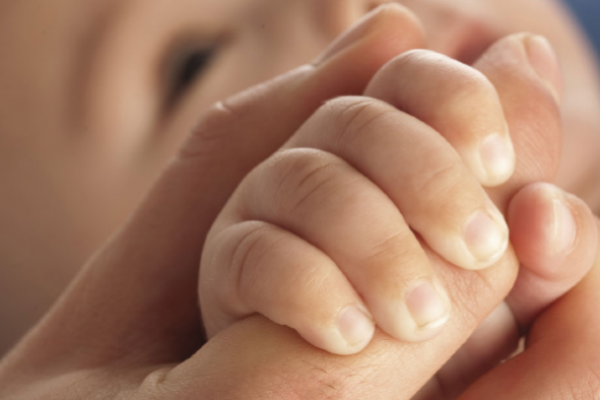 Mums, we all know that pregnancy and childbirth can take their toll on your body, regardless of the size of your little (or not so little) one. But let's spare a thought for the incredible New Zealand mum who just welcomed a newborn weighing over 16 pounds into the world!
That's right; the Wellington woman and her partner – who have chosen not to disclose their names – have given birth to one of the biggest babies in their country's recorded history. The baby boy tipped the scales at 16lbs 4oz (7.4 kilos). And the tot is doing well in the height department, too, measuring in at an impressive 57cm long!
According to a report by local news site stuff.co.nz, the parents were told during their pregnancy that their baby would likely weigh in at around 14 pounds. When the mother struggled to bend over, though, they knew they were on course to welcome a big baby.
The child – whose name has not yet been released – entered the world on Monday, via C-section, at Wellington Hospital. It took three hours to administer the mother's epidural.
While the parents may not be too keen to release their identities, the child's proud father was happy to share his news – and word of others' reactions to his family's incredible story.
Is this NZ's biggest baby? Infant weighing 7.4kg born in Wellington Hospital https://t.co/Rpdb5JaE7R pic.twitter.com/OQ0gIsxBl4

— Stuff Life & Style (@StuffLifeStyle) May 9, 2017
Referring to the iconic All Black rugby star, he said: "People are calling him the next Jonah Lomu, but we think he'll be a concert pianist.
"We are not that tall ourselves, so we are not sure where his size has come from – at the moment we are thinking he's probably just a big baby." Gosh, you can say that again!
The news comes a week-and-a-half after a Sacramento mum welcomed a bouncing baby boy, weighing 13lbs 11oz.
Kelly Corsetti made headlines around the world with the arrival of (not so) little Valentino Francisco, who arrived on Friday, April 28. Valentino's name has gone on record with some of the biggest babies ever born in California.
The tot, who was born naturally, was described as 'perfect' by a spokesperson from Sutter Davis Hospital, where he was born.
Well done to these courageous mums, and indeed, to every mum-to-be or new mum out there – no matter what size or weight our babies may measure, they are all incredible miracles.