NUXE Super Serum [10] Eye Contour is a new eye contour serum that counters visible signs of aging in users. The formula is an innovation-forward fusion of Laboratoire NUXE's expertise in botanical oils. The universal age-defying eye concentrate acts on signs of premature aging in the eye contour area, for brighter-looking, refreshed eyes that appear 10 years younger!
NUXE has adapted the anti-aging efficacy of Super Serum [10] to the specific needs of the eye area. The delicate and fragile skin around the eyes is ten times thinner than on the rest of the face. Naturally lacking in support fibres (collagen and elastin), this area is affected faster by the appearance of wrinkles, expression lines, loss of firmness and signs of fatigue. A universal anti-aging concentrate of effectiveness for a 360° correction: wrinkles, dark circles, puffiness, signs of fatigue.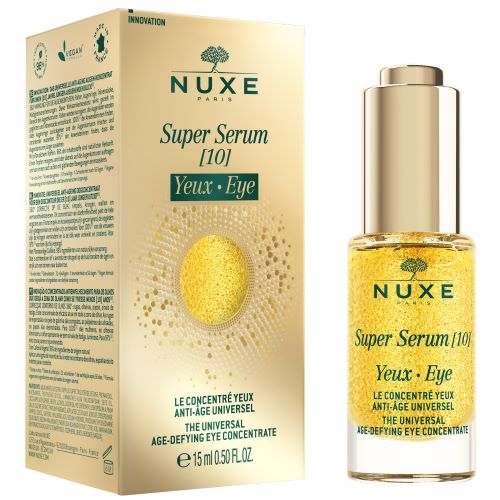 The Super Serum [10] Eye concentrates all the anti-aging effectiveness of the Super Serum [10] in a product designed specifically for the eye area. A universal duo incorporating a cutting-edge technology: microfluidic encapsulation of 100% natural fractionated botanical oils. This innovation has inspired the creation of a unique formula with a patented botanical complex that stimulates natural youth mechanisms thanks to thousands of micro-balls of fractionated Botanical Oils and its concentration of Natural Hyaluronic Acid.
Botanical Caffeine, on the other hand, provides antioxidant, decongesting and refreshing properties. A combination of active ingredients that acts on age markers and signs of fatigue. Its texture resembling golden botanical pearls is perfectly tailored to the eye contour area. It is light and instantly absorbed into the skin with no greasy finish, for 360° correction of the eye area.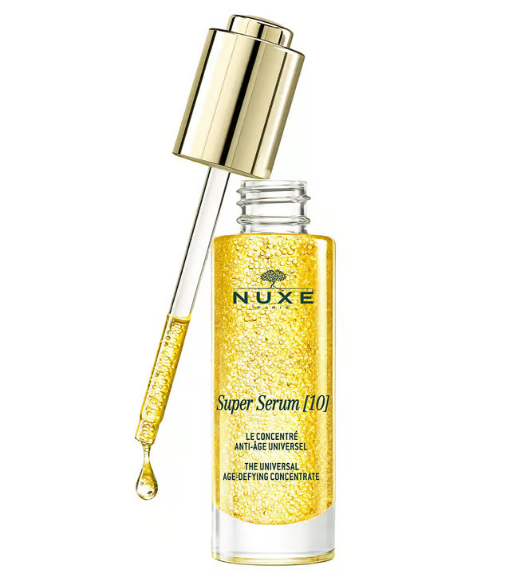 The Nuxe Laboratory has drawn on over 30 years of know- how and combined its expertise in both oils and anti-aging to create Super Serum [10] (RRP 30ml £60.00 / € 70.00) (RRP 50ml £82.00 / € 95.00), our NO. 1 facial serum. This exceptional skincare product, in a 30 ml and 50 ml size, is now available in a special innovative version for the eye contour area, with a formula enriched in anti-dark circle and anti-puffiness active ingredients. A universal duo that stimulates natural youth mechanisms to provide powerful anti-aging performance.
How to use:
Super Serum Eye is easy to apply and quickly absorbed by the skin. You can use it as part of your daily beauty routine by applying it in the morning and evening after cleansing the skin. Gently massage a small amount of serum into the skin around the eyes until fully absorbed. This eye serum is suitable for all skin types and can be used by both men and women.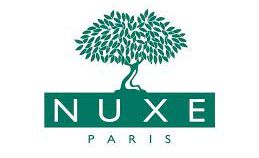 Where to buy?
NUXE Super Serum [10] Eye Contour has an RRP of £42 / €50 and it is widely available online at Cloud 10 Beauty and all major pharmacies nationwide.