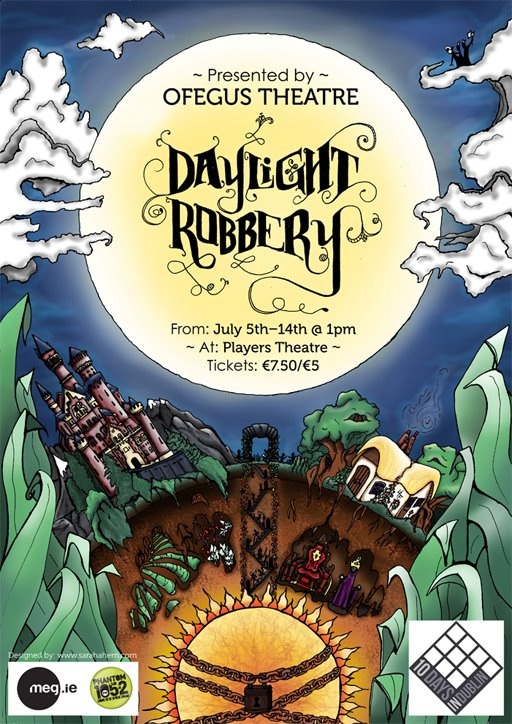 If you are looking for something fun to do with the kids over the summer holidays, Ofegus Children's Theatre Company will be bringing their next show "Daylight Robbery" to the 10 Days in Dublin Arts Festival from July 5th – 14th.
"Daylight Robbery" tells the tale of the magical Kingdom of Enchantasia, which is in trouble. The sun has been stolen and taken to the mysterious Kingdom of Earthcrux, at the centre of the Earth. But by whom? And why? It falls to Witch Wendy, aided by other brave magical folk, to investigate this heinous crime and to try – literally – to save the day!

This is a great show for all the family to enjoy. "Daylight Robbery" will shown at 1pm from July 5th – 14th at Players Theatre, Trinity College, Dublin. The show has a running time of 55mins and adult tickets are €7.50 each while children and students tickets are just €5.
To learn more about the 10 Day of Dublin Arts Festival or to purchase tickets for "Daylight Robbery" visit
www.10daysindublin.ie
.