Do you know one thing we love more than summer cocktails? Summer cocktails that make themselves.
That's why we just had to share this recipe we came across while doing some very important research on summer drinking. (Hello, it is only Tuesday and the baby is NOT sleeping)
What better way to celebrate with friends than throwing a bit o booze into the crock pot and letting it just do its thing?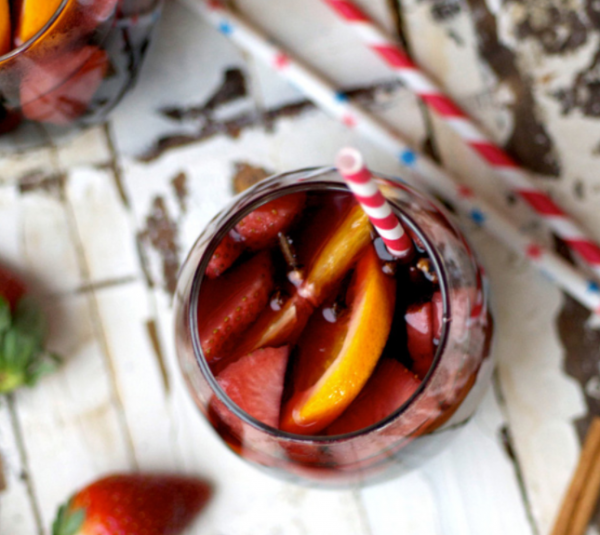 Wheel out this beauty at your next BBQ for some serious celebration kudos.
Strawberry Orange Mulled Wine
(You will get about 4 cups from these measurements)
Ingredients:
1 (750ml) bottle German gluhwein (or dry red wine)
1 orange, sliced
1/4 cup spiced rum
1/4 cup honey
1 cup sliced strawberries
2 cinnamon sticks
Fresh cloves, for garnish
Directions:
Mix the wine, spiced rum, honey, strawberries, orange, cinnamon stick and cloves. Whisk the mixture together. Cover and cook on low for about an hour, or until warmed.
Serve warm or let cool and add a cube of ice and a handful of fresh mint.
Bask in the glory of your friends for creating a completely unique and delicious slow-cooker cocktail.