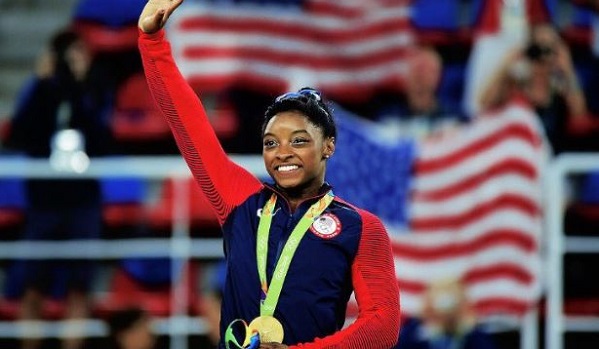 Every parent carries great hopes of success for their little one as they navigate through life, and many believe this could start with something as basic as their name!
This certainly appears to be the case, if word of the latest baby name trend is anything to go by.
With Team USA leading the way with Olympic glory, one beautiful girl's name has spiked in popularity: Simone.
Simone x2 @simone_manuel pic.twitter.com/4ktpvKECV7

— Simone Biles (@Simone_Biles) August 12, 2016
According to Google, the search term 'Simone baby name' has increased by over 200 percent in the month of August alone.
This has been credited to the incredible success of US medal-winners Simone Biles and Simone Manuel.
While gymnast Biles has won four gold medals and one bronze; swimmer Manuel has accrued an impressive two golds and two silvers.
Simone is about to become a really popular baby name.

— Maggie Serota (@maggieserota) August 12, 2016
Fall 2016 Baby Name predictions:
Simone
Hillary
Pikachu
Beer Can Rippin Chicken

— Abbi Crutchfield (@curlycomedy) August 14, 2016
Twitter users have been busy sharing their opinions on which names might be up there along with Simone – with some hilarious suggestions!
While one user reckons 'Boomer' will be up there with the most popular names of 2016, another gave a nod to the Pokémon Go craze with her suggestion of 'Pikachu'!
Would you consider naming your tot after an Olympic champ?
SHARE and let us know.