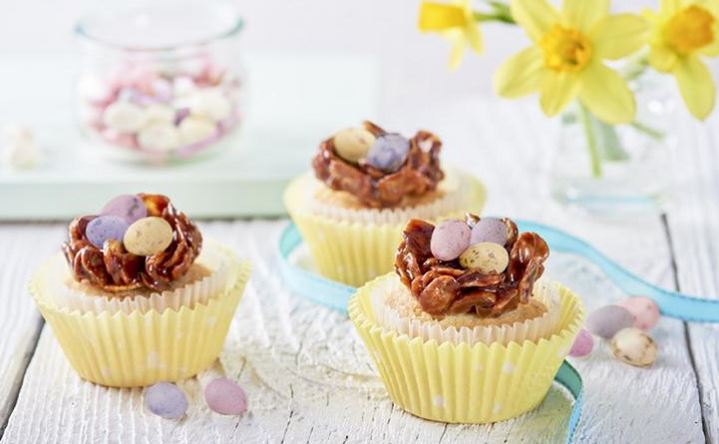 One third of Irish adults admit to finding home bakers attractive, which is great news for the 43% of people who consider themselves to be regular bakers.
New research from Stork shows the Irish are dab hands at the classics, with 83% claiming mastery over the humble scone and 74% able to take charge of a cupcake. Over half of people say they can bake a Victoria Sponge 55% as well as the revered Mary Berry and 32% can bake the traditional Irish favourite, Barm Brack.
So what's inspiring the population? 33% say they get their baking inspiration from cookbooks, while 20% find it on recipe blogs and sites, and 14% get their ideas from TV shows.
Despite the attraction to those among us who can bake, two in five Irish people say that baking reminds them of their mum, while 27% are reminded of their granny. Only 6% of men said the smell of cakes in the oven reminds them of their wife.
There seems to be a number of benefits to getting in the kitchen and 28% say they bake to relax, while 38% say they bake for the sense of achievement they get when they create something nice. 56% of home bakers say they don their aprons to "bake loved ones happy" and a very honest half of respondents say it's so they can eat their own delicious creations.
However, not everyone is honest when it comes to baking; one in 10 Irish home bakers admit to having passed off a shop bought cake as their own creation, while 5% admit to baking their way to promotion.
Considering there are so many positives when it comes to creating homemade goodies, including bringing the family together, Stork is encouraging people to get baking this Easter. Campaign ambassador, Yvonne Keating says: "I love to bake and so I was delighted when Stork approached me about their Easter Nest Cupcake Campaign, particularly as I have worked on several TV cookery slots – experiences I really enjoyed."
Visit BakeWithStork.com for recipes and tips that can help bakers of all levels to get going.