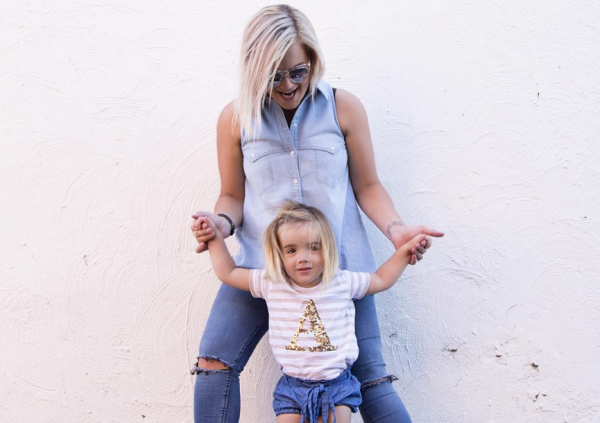 This mum just got real honest about her post-pregnancy body and we're loving it.
Olivia White is a mum of two and also a popular parenting blogger and she's sick of the term 'bouncing back'.
We've spoken before about the pressure put on mums to 'get their body back' after having a baby and some women have had enough.
Olivia took to Instagram to share an incredibly honest post with her 40,000 followers.
"Puffy face, droopy milk filled boobs, wider hips and belly full of stretch marks!! That's my post baby reality, no 'bouncing back' here
"And you know what? I couldn't give a shit! Because I'm not the same person I was before I had babies, so why would would I want my body to reflect something and someone I no longer am?"
"Those droopy boobs fed my babies and grew them up big and strong. Those hips and rippled belly was home to my little babes for 9 months. It might not be the 'transformation' body so many ogle or aspire to!"
"And sure, some days I wish it didn't jiggle so much and was a bit 'firmer' but then I just remember the awesome shit it's done and cut myself some slack and go eat a cheeseburger, because we earned it!"
The post have received the love from nearly 3,000 followers with many mums praising the blogger for her honesty.
SHARE this if you agree with Olivia.