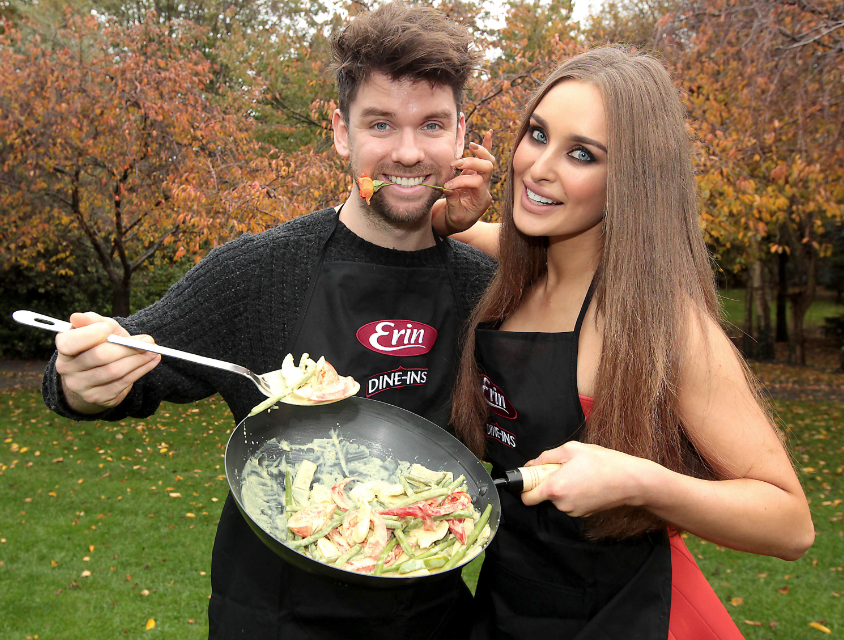 Nowadays lives are increasingly busy, and with full-time jobs, school collections, homework and after-school activities, most mums have very little time to dedicate to preparing meals.
A new survey conducted by Erin has found that, for 52% of Irish adults, time is the biggest barrier to cooking.
The research coincides with the launch of Erin's new Dine-Ins range - a collection of flavour kits including Thai Green Curry, Tikka Masala, Sweet & Sour and Korma.
​
The survey also found that one in five adults is only able to cook basic dishes and almost a third of respondants admitted to ordering a take-away meal at least once a week, with Chinese voted the most popular.
Erin created their Dine-Ins range in response to these findings so that families could enjoy healthy, delicious food without needing to dedicate a lot of time to the kitchen.
Erin's latest innovation comes in four delicious variants and the range is available from all major retailers priced €2.99. Each Dine-Ins kit contains two pots; the first, a concentrated paste with oil and stock and the second containing ground herbs and spices.
With no monosodium glutamate (MSG) or hydrogenated fats, the new range ensures people don't have to fret over ingredients and utensils and can prepare exciting meals that literally take minutes.