Welcoming a preemie baby into the world can take a new mum on a rollercoaster of emotion, and it all comes back to one desire: to provide the very best care for our precious little ones.
This is why when Pampers launched its smallest ever nappy in 2017, that was designed specifically to cater to premature babies, it changed everything for Irish mums of premature newborns
The Pampers Preemie Protection Size P3 nappy is three sizes smaller than a regular newborn nappy and is suitable for babies weighing as little at 1.8lbs.
Take a look at your phone now…that's approximately the width of these tiny nappies designed to fit the smallest tummies.
This Pampers Preemie Protection nappy was created specifically to meet the needs of the tiniest babies, minimising disruption to help them with sleep, positioning and medical care.
Pampers has always been serious about its commitment to the happy and healthy development of every single baby in Ireland, and with Pampers Preemie Protection nappies, that includes those born early.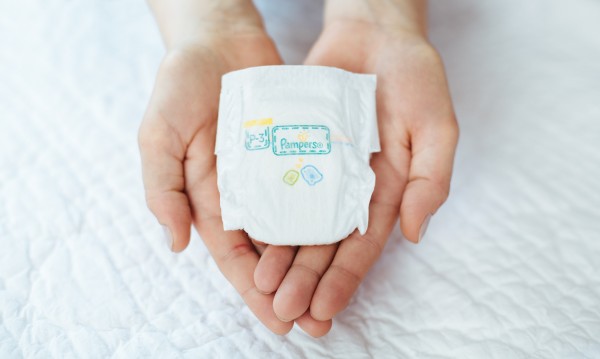 For extra comfort, they also feature:
All over fastening for a customisable fit to minimise disruption
Gentle flex cuffs for delicate little legs
Absorb-away liner to draw away mess to help keep your baby dry for longer whilst sleeping
Pampers has been supporting neonatal babies and their families throughout Ireland since 2017, so far donating over 80,000 preemie nappies to maternity hospitals.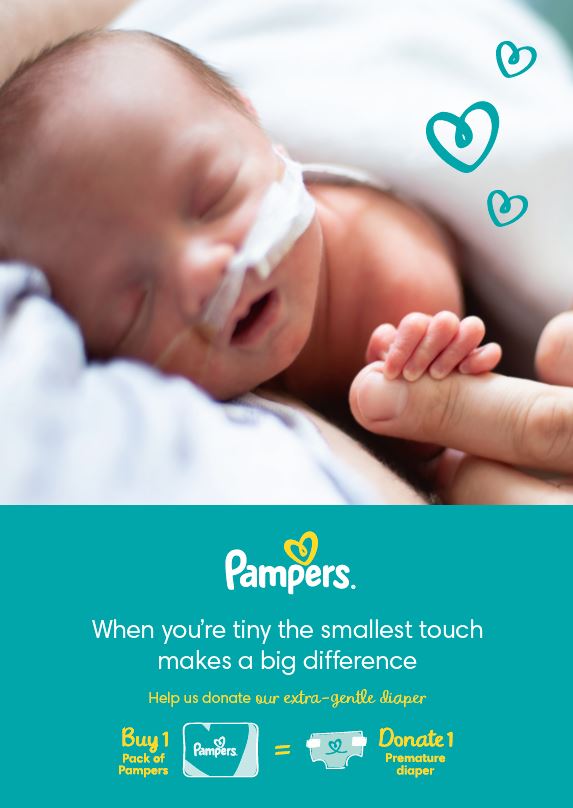 This year, Pampers is partnering with the Irish Neonatal Health Alliance (INHA) to help support families of premature babies, so they feel confident caring for their little one.
Celebrate Global Day of the Parents on 1st June 2021 and help Pampers in supporting the INHA and its work for premature babies and their parents.
For every pack of Pampers purchased from retailers between 1st June – 30th June 2021, Pampers will donate a Pampers Preemie Protection nappy to those in need.
And with approximately 4,500 babies born prematurely in Ireland each year, this support has never been more important.
Visit www.pampers.com to learn more