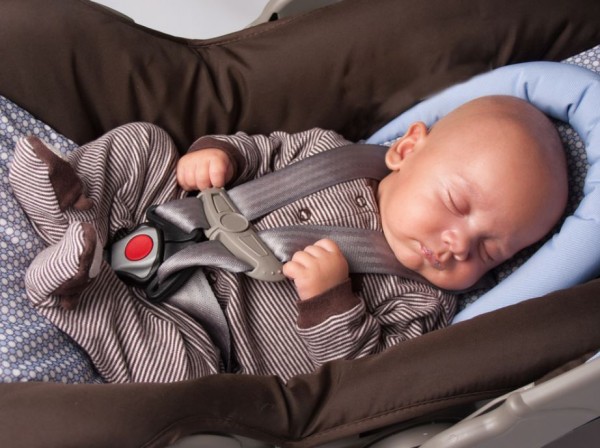 Parents are being warned not to allow their baby sleep for long periods of time in their car seat as there may be health risks.
Research conducted by Great Western Hospitals NHS Foundation and funded by The Lullaby Trust found that while they "cannot be certain of the clinical significance or potential risks" spending long periods of time in a car seat may affect a baby's breathing.
Using a vehicle simulator, the study looked at the effects of placing a newborn (less than two months old) at a 40 degree angle – the angle required for travelling – and found that babies' heart and breathing rate increased whether they were stationary or in motion.
They also found that their blood oxygen levels were lower compared to when they are lying flat in a cot.
"There is currently a lack of significant data on the use of car seats and SIDS. However, parents should be advised to follow the guidance on correct positioning of infants in car seats and to not leave infants in car seats for very long periods or unsupervised."
The study analysed 40 infants – 19 healthy and 21 pre-terms.
SHARE this important advice.