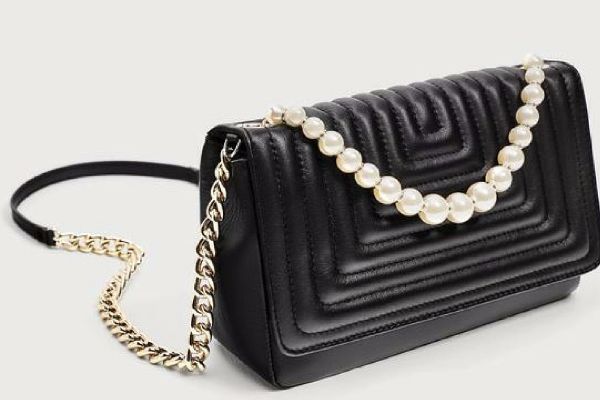 Embellishment can lift the most boring and basic everyday item of clothing into a real statement piece.
Here at MummyPages HQ, we've been keeping an eye on this year's autumn/winter trends and we're delighted to see that pearl embellishments are one of the season's hottest trends.
These six pretty pearl pieces will have you reaching for your wallet the second you see them!
1. Cosy t-shirt dress
This loose and comfy t-shirt dress is simple yet chic.
We would pair it with black tights, a long denim shirt and boots or leggings when the weather gets colder.
Ideal for the school run or casual day out. Available from Boohoo at Asos.
Click here for more details.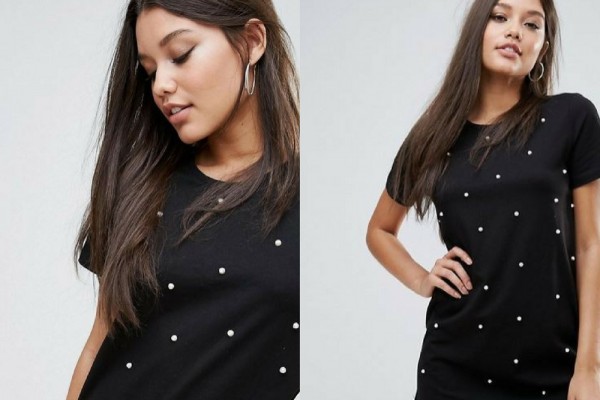 2. Luxurious bag
How beautiful is this Chanel-inspired leather crossbody from Zara?
It looks like a designer bag, with its sleek design and subtle faux pearl and gold hardware.
There's room for this beauty in our handbag collections… it is just stunning!
Click here for more details.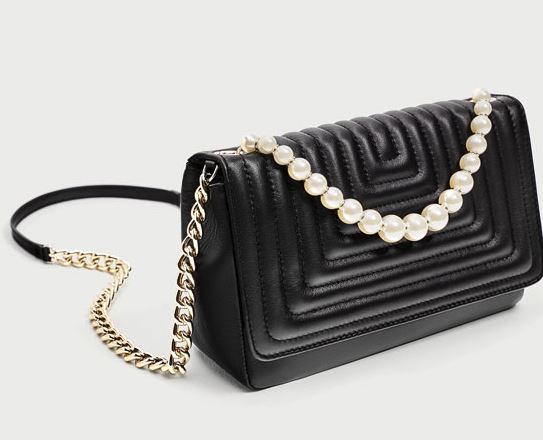 3. Classy choker
If you prefer plain outfits but want to add a touch of luxury to your OOTD, try out a piece of faux-pearl jewellery, such as this choker.
Perfect with a black jumper and jeans for an understated look.
This a Primark bargain and it's under €5.
Click here for more details.
4. Funky flats
A pair of flat black shoes are a wardrobe essential but they don't have to be plain and boring.
We love these pretty pearl-edged flats from Lost Ink at Asos, who says flats are dull? These are ANYTHING but!
Click here for more details.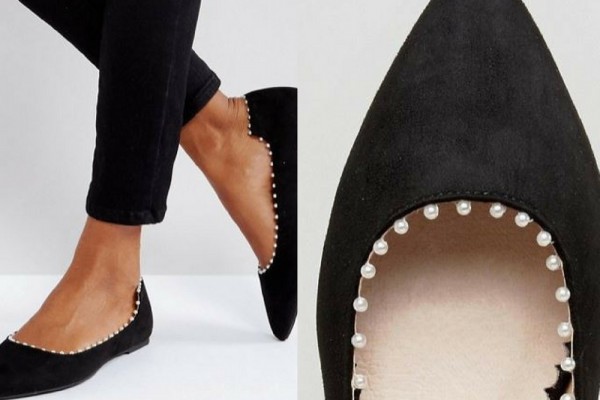 5. Gorgeous jumper
At this time of the year, we're reaching for our old reliable jumpers to keep us cosy during those chilly evenings.
This black River Island jumper is pretty enough for a night out with its ruffle and pearl details. Comfy and cute!
Click here for more details.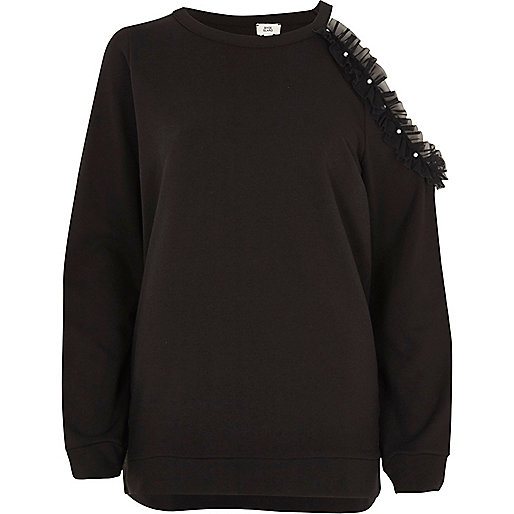 6. Not-so-basic blazer
A black blazer is a wardrobe staple whether it's for work, a special occasion or just to smarten up a casual outfit.
This blazer from Shein.com has subtle pearl details on the sleeves but it's still appropriate enough for work or a formal occasion.
Click here for more details.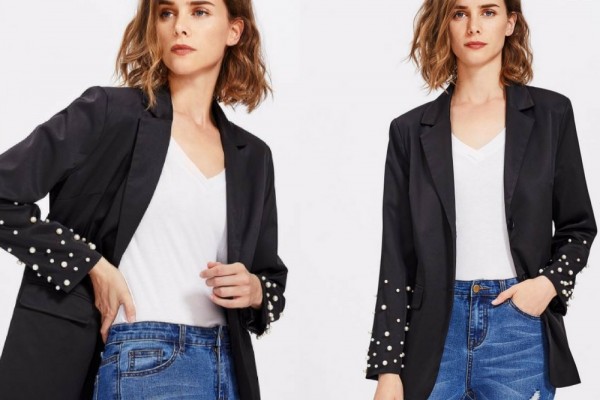 Happy shopping mums!