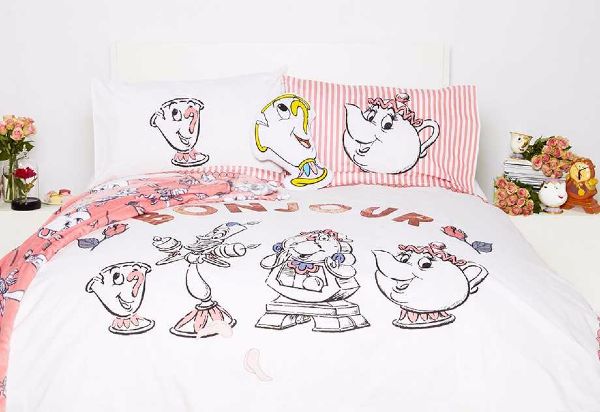 Mondays are usually less than enjoyable, but today we have something that will absolutely put a smile on your face.
How do Beauty and the Beast duvet covers sound? Amazing, I know.
Once again, the wonderful humans at Penneys have gifted us with an amazing range of home ware goodies, inspired by some of our favourite Disney characters.
The design features familiar faces, like Mrs Potts, Lumière, Chip and Cogsworth with a twist of French sophistication, which reads: "Bonjour."
Aside from the bed covers, there are also cute cushions and throws to go with it, in a matching peachy pink, and we are already redesigning our entire room (in our heads).
The cushion is in the shape of Chip, and we cannot DEAL with it, tbh. Mornings just got SUPER magical with all the Disney jammies, bedding, cups, and teapots.
Prices for the bedding start at just €18, according to Penneys Instagram account. The cushion is an absolute bargain, as are the gorgeous fluffy throws!
Be OUR GUEST!