Leading a busy life with a burning desire to see the world can be a tough act to balance. Browsing through social media and seeing everyone's vacation pictures can be especially painful if you are subject to hectic schedules, work restrictions, social obligations and limited vacation days. Fortunately, there are many places you can see to make the most of your limited time off.
From north to south, east to west, Cities to the wilderness, mountains to the oceans; wherever you will go, this article will help you put together a memorable trip by guiding you through the best hidden gems and iconic sites around the globe.

1- Serengeti Trail Expedition, Africa

If you are looking for an immersive opportunity to go on an unforgettable holiday, then this is the tour for you. The Serengeti Trail tour is ideal for every nature enthusiast seeking diverse experiences with glimpses of natural magnificence, spiritual tranquility and unique native cultures and traditions.

The area of savanna and open woodland is comprised of nearly 15,000 square kilometers, providing an incomparable wildlife spectacle.

In around 7-10 days, you can roam the infamous Serengeti National Park, observe a staggering diverse array of wildlife and animals ranging from the antelopes to African elephants, wander around Kenya and Tanzania's busy markets, learn about the annual migration of millions of wildebeests and drift away to the heavens of natural splendors and dominant wildlife.

During the tour you can discover the busy Nairobi city, shop for local products at Musoma market, camp beside Lake Victoria (the largest tropical lake in the world), hike across the mountains and highlands of Kenya, safari through the Serengeti and discover the Great Rift Valley.
Africa is calling you! Come and delve into the breathtaking wildlife and lose yourself in the birthplace of humankind.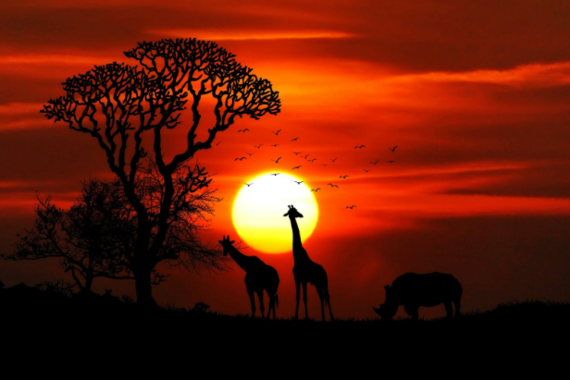 2- Indonesian-Island Cruise, Asia

Asia is the largest and most densely populated continent on the planet, housing some of the most diverse cultures, populations, landscapes, economies and cuisines. Asia is anything but conventional; across its vast lands, you'll find sky-high skyscrapers and serene mountain monasteries, ancient civilizations and some of the most advanced technology, honking vehicles and quiet temples. Asia is where the ordinary doesn't exist, it is the land of a million contradictions.
There's 17,000 islands in Indonesia, the most popular one is Bali, but there's a vast sun-kissed group of spectacular islands to be explored beyond the famous Bali.

Join an 8-day cruise to discover some of the most enchanting islands of the Indonesian archipelago, including peaceful Moyo; where hidden cascades lie in wait and Rinca; holds some of the world's best dive sites. Hop on this adventure cruise and discover all the hidden gems of Indonesia!
This trip is centered around marine activities, So if you are a lover of the enchanting blue waters, then this is perfect for you. Some Islands such as Banta Island are very secluded that their beaches are usually totally deserted. This can give you some of the most magnificent snorkeling opportunities; keep an eye out for tropical fish and Indonesia's famous sea turtles.

You can unwind by Satonda Island's incredible crater lake and witness age-old Indonesian traditions at Lombok Island or take a hike to see rural life unfold along the rice fields before you relax on Senggigi Beach, before returning to the infamous Bali.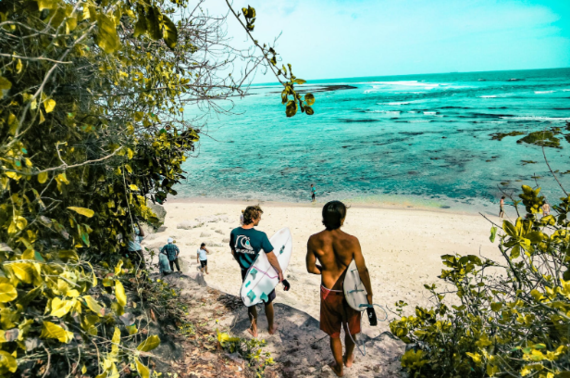 3- Margaret River Tour, Australia

Australia is an ancient country, an urban wonder and overall a land of thrilling adventures that is worth exploring at least once in a lifetime. It can take weeks for you to explore its diverse natural and city attractions; luckily, Margaret River is a place where Australia's golden beaches and renowned surf waves meet some of the best restaurants and world-leading wineries.

Margaret River is guaranteed to indulge all your senses and give you the all-inclusive Australian experience in just 1-3 days! Even though it is relatively isolated, it is considered the hidden gem of the wine regions as it houses a great number of fantastic wineries that produce some of the best, most critically acclaimed wine. You can find plenty of Margaret River day Tours from Perth that won't take up most of the day, leaving you with plenty of time to enjoy the fine art of wine and feast on all the amazing food it offers without taking up most of your schedule.

Another great reason to visit this region in Southwest Australia is the Margaret River beaches. This coastline area has some of the most stunning beaches in Australia, both in quantity and quality. They are some of the most magical beaches you will ever walk and some of the best waves you'll ever surf.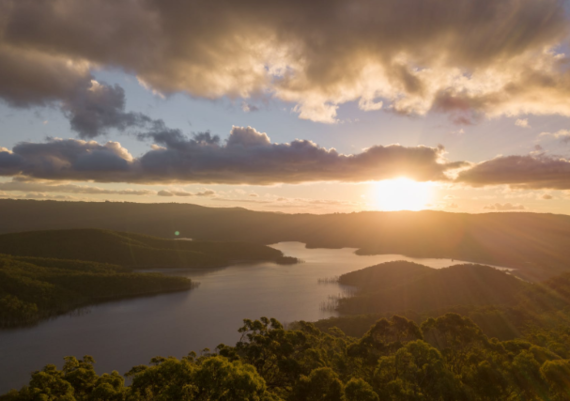 The cool water temperature down south, makes for a refreshing dip or a fun kayaking experience on a summer's day. The crystal clear waters are perfect for fishing, swimming and snorkeling.
Whether you head there for a day trip or stay for a couple of days, Margaret River will surely captivate you with its addictive relaxing vibes.
4- Italy Tour, Europe

This is the city bucket lists were made for. From the magnificent architecture of Rome and the magic of Venice to the captivating art of Florence and Milan's eccentric style and elegance, Italy is a country of infinite delights. It is home to many of the world's greatest works of art, food and architecture. Italy charms, and inspires like no other.

In just 2 weeks, you can see the best of classic Italy; starting in the legendary city of Rome and ending by the awe inspiring canals of Venice. Not only will you discover immense natural beauty, but you will also experience popular classic Italian food, fine wine, rich history and fashion-forward style while traveling through this sensational part of Europe.

Start off the tour by visiting Rome's famous landmarks including Vatican City, Sistine Chapel the Colosseum and much more. Next head to Florence where you will meet Michelangelo's David and soak up centuries of Renaissance art.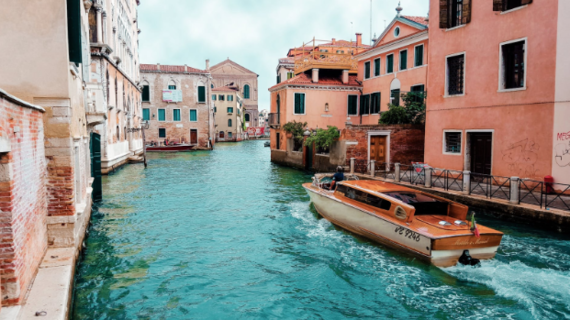 Check out the iconic Leaning Tower of Pisa before you cycle across the Tuscan villages and work up an appetite for the incredible feasts that await you.
Visit Lake Como and wander around the beautiful villages, estates and gardens surrounding it where you can appreciate the beautiful landscapes from a ferry. Last but certainly not least, head to Venice, the city of romance, where you will find yourself in a wonderland literally floating through some of the worlds' most iconic sights.
Time Is No Longer An Excuse

It is possible to incorporate travel into your busy life if you keep an eye out for gaps in your schedule and plan ahead to make the most out of your vacation days. Whether you want to experience the diverse wildlife in their natural habitat, have a sea-side vacation, soak up ancient history or indulge in good food, this article can serve as a guide to help you savor your trip and have a fun-filled holiday.