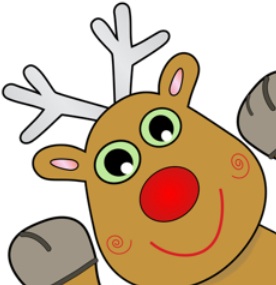 What you need
Brown paper or cardboard
Red stickers
Markers
String
A scarf (for the blindfold)
How to play
Cut out the shape of Rudolph's face using brown paper or cardboard and hang it on the wall. (You can also get your children to draw Rudolph, make sure they leave out the nose)
Red stickers from any stationery shop or office supply shop will make a wonderfully brightly coloured nose for Rudolph!
Blindfold the children one at a time, hand them a red sticker, turn them round and see if they can place Rudolph's nose on the right point!
If you liked this you'll love
these