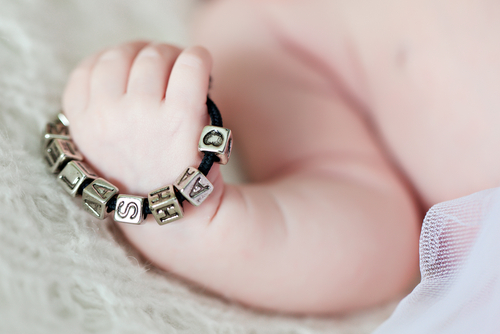 Looking for a name that your baby can live up to, a name that will help them grow up strong and confident, a name they can be proud of?
Why not choose from our list of 20 of the most inspirational and powerful people in the world:
Girls:
1. Anne – the diary of Anne Frank has served as an eye witness account of life during the Holocaust.
2. Angelina – after Angelina Jolie, whose work in the charity and human rights sector should be applauded.
3. Amelia – the first woman to fly over the Atlantic, Amelia Earhart also became the first woman pilot in 1935.
4. Diana – Princess Diana devoted her life to charity and led a campaign to ban landmines.
5. Ellen – after Ellen Johnson Sirleaf, the current President of Liberia, who was awarded a Nobel Peace Prize for her non-violent struggle for the safety of women and women's rights.
6. Coco – after Coco Chanel, one of the world's greatest fashion designers.
7. Oprah – born to a poor single mother, she is now worth an estimated $2.7billion. ​
8. Kim – while she is definitely loved by some and not by others, there is no denying that Kim Kardashian is a pretty powerful woman
9. Hattie – after Hattie McDaniel, who won the first Oscar awarded to an African American.
10. Rosa – a civil rights activist who refused to give up her seat to a white man in 1955, Rosa Parks' arrest sparked a turning point in the civil rights movement.
Boys:
1. Albert – after Albert Einstein, who won a Nobel Prize in Physics for his services to theoretical physics.
2. Charles – after Charles Darwin, whose work in evolutionary theory changed the world. ​
3. Mark – after Mark Zuckerberg, cofounder of Facebook, who is worth an estimated $37.1 billion.
4. Martin – after Martin Luther King, who used peaceful protests to change the lives of people in the United States during the civil rights movement.
5. Nelson – after Nelson Mandela who spent 27 years in prison for his opposition to the apartheid regime.
6. Neil – after Neil Armstrong, the first man to walk on the moon.
7.
Richard – after Richard Branson, a self-made entrepreneur whose struggle at school didn
't stop him becoming a millionaire by
the time he was 25.
8. Sean – after Sean Swarner, who being the only person in the world diagnosed with both Hodgkin's Disease and Askin's sarcoma defined the odds and completed the Seven Peak Challenge.
9. William – after William Kamkwamba, a Malawian inventor who built a windmill to power electrical appliances in his own home.
10. Stephen – after Stephen Hawking, who has refused to let his disability stop him from being one of the greatest scientific minds of his generation.