Edoardo Mapelli Mozzi has shared more beautiful photos from his wedding day. The property developer married Princess Beatrice in an intimate private ceremony in Windsor on Friday and the photos are simply stunning.
The couple look as happy as ever in the magical photos, which were taken in Windsor Park after their private wedding ceremony. Princess Beatrice stunned in Queen Elizabeth's Norman Hartnell vintage dress and the iconic The Queen Mary diamond fringe tiara.
The special moments were captured by photographer Benjamin Wheeler. Alongside three new photos, the groom dedicated a poem by E. E. Cummings to his new wife.
Edoardo Mapelli Mozzi has shared a three more photographs from his wedding to Princess @yorkiebea, alongside a poem by E. E. Cummings dedicated to his new wife. pic.twitter.com/KcU60YzfcB

— Omid Scobie (@scobie) July 19, 2020
According to reporter Omid Scobie, the poem read, "I carry your heart with me (i carry it in my heart) i am never without it (anywhere i go you go,my dear; and whatever is done by only me is your doing, my darling)
"I fear no fate (for you are my fate,my sweet) I want no world (for beautiful you are my world, my true) and it's you are whatever a moon has always meant and whatever a sun will always sing is you."
"Here is the deepest secret nobody knows (here is the root of the root and the bud of the bud and the sky of the sky of a tree called life;which grows higher than soul can hope or mind can hide) and this is the wonder that's keeping the stars apart
"I carry your heart(i carry it in my heart)"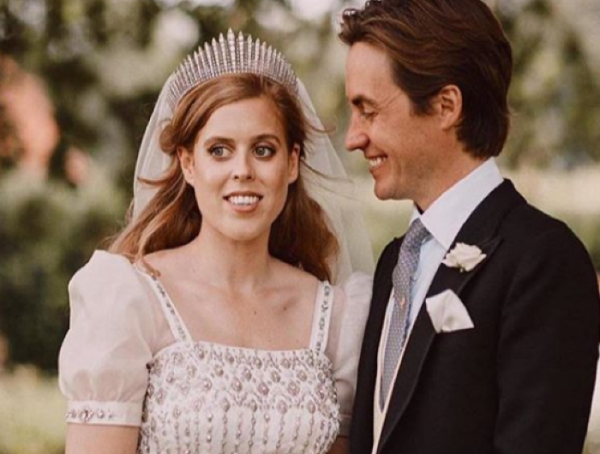 Edoardo and Beatrice's wedding may have been a more intimate celebration, but it looked absolutely magical.