2018 was quite the memorable year for the Royal Family. The birth of Prince Louis, Harry and Meghan's pregnancy news and Prince Charles 70th birthday were some of the biggest occasions the family celebrated last year.
One day that we'll never forget was Princess Eugenie's wedding to Jack Brooksbank.
The fairytale wedding warmed our hearts and had us beaming from ear to ear.
The look of pure love on both Eugenie and Jack's faces said it all.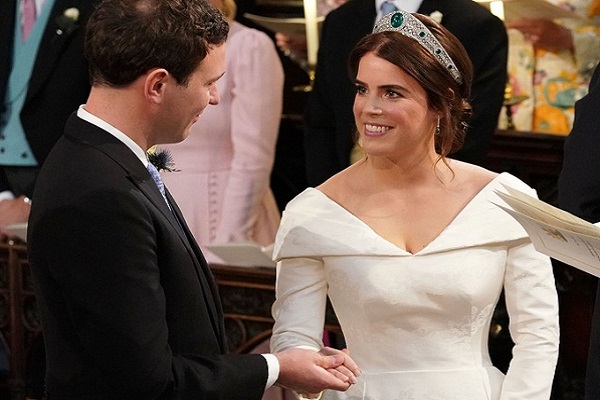 The lovebirds confirmed their engagement on January 22, 2018, following a romantic getaway to Nicaragua earlier in the month.
Eugenie has now shared an intimate photo from the day her now-husband popped the question and it is breathtaking.
She decided to share a few of her 2018 highlights with her followers on Instagram. "As 2018 draws to a close I wanted to share some of my favourite moments," she explained.
Eugenie then posted a photo of the sun setting over the lake where Jack got down on one knee and asked her to marry him.
She captioned the beautiful snap: "1st January 2018- Jack asked me to marry him."
Speaking about that magical moment, Eugenie said: "The lake was so beautiful, it was a special light I've never seen, I actually said 'this is an incredible moment' and then he popped the question, which was really surprising even though we had been together seven years."
"I was over the moon. It was the perfect moment, couldn't be happier, because we knew it was going to end up this way," she gushed at the time.