I'm generally pretty good with my skinscare routine - I stick to the traditional 'cleanse, tone and moisturise' but find that as my skin grows older, it needs more care. I heard about NeoStrata from a friend and was immediately interested in trying it for a few reasons. Firstly she raved about it and the results it delivers and secondly, up until recently, it could only be purchase under doctors advice which made me feel like it was a more serious product. Furthermore, the range is also developed by dermatologists and I also learned that it has licensed its technology to brands like Estee Lauder, Avon, and Chanel…can't go too far wrong with a resume like that?
After answering a questionnaire about my skin, and my eternal quest for youthful, wrinkle free skin, I received the following products and suggested routine as follows:
Morning
Cleanse with Facial Cleanser but supplement Clarifying Cleanser three times a week
Apply Oil Control Gel underneath make-up
Night
Cleanse face with Facial Cleanser
Apply small amount of Bionic Face Cream
Use the peel one night a week for 4 weeks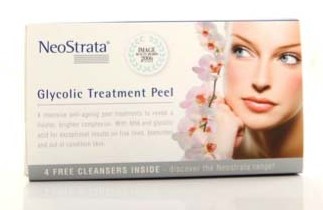 After using the Facial Cleanser my skin was left lovely and soft, and I even found after a couple of weeks that my skin was much clearer. Once I had finished cleansing, I used the Oil Control Gel underneath my make-up. I often find that foundations can leave a bit of a shine across my face and I have to use powder to try and calm it down. The Oil Control Gel took away this shine, so the foundation had a smooth matt finish, and it stayed this way for most of the day.
For the night time routine, I used the Facial Cleanser to remove my make-up and it did exactly that. While it took a little longer to remove the eye make-up, everything came off without too much time or effort. Tired, busy mums don't want to spend 20 minutes removing their make-up when their bed is calling them, so this is a great product to take everything off fast and efficiently.

I was really excited about the next step. The Bionic Face Cream contains an advanced anti-ageing formula, as well as acting as an intense moisturiser. I genuinely noticed a big improvement in my skin - it seemed fresher and looked more youthful as a result. Not only that, but each morning I noticed my skin was velvety smooth after using the moisturiser the night before, making this my favourite product of the range.
Finally I had to use the NeoStrata peel. Like all NeoStrata products, it is said to improve the visible signs of ageing or sun-damaged skin and treat various dermatological conditions including acne, dry skin and hyperpigmentation. I'll admit that I struggled to make time to use the peel (even though you are only supposed to use it one night a week) but I did use it three out of the four times recommended and I was really happy with the results. My skin felt very fresh when I removed the peel and the next day it felt much firmer.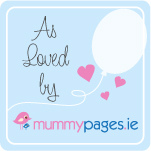 I enjoyed using the range so much that it's now my only face product range - this is from the woman that used to have a drawer full of face creams, lotions and potions. Like the mum who recommended it to me, I wouldn't hesitate in recomending it to anyone looking for something really good to use on their skin. It now has the official, 'as loved by MummyPages' accreditation.
NeoStrata products are available in pharmacies nationwide. For more information of all NeoStrata products
click here
.
Note:
The author of this review received the above products at no cost however no other compensation was made for writing this review.