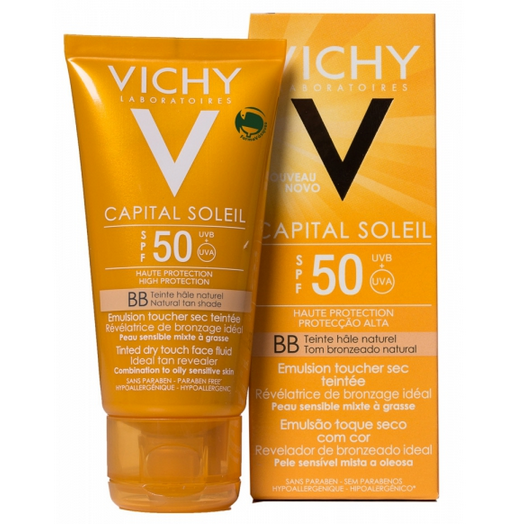 As the summer approaches, it's time to shed the heavy make-up in favour of a more natural look. However, some mums may be uncomfortable with going bare and will look for a product that looks natural on the face.
Vichy's Capital Soleil BB SPF 50+ will help to even out skin complexion and provide much needed protection from the hot sun.
The BB creams are available in two formulas, Tinted Dry Touch Fluid which is suitable for combination and oily skin and Tinted Velvety Cream suitable for normal to dry skin so you will be able to find one suitable for your skin.
Sun damage can play havoc on your beauty regime as it causes dark spots, wrinkles, sagging and a dull, greyish darkening of the skin, so it is important you protect yourself from it.
Thankfully, both of Vichy's BB creams provide UV protection against long range UVAs and help to achieve gorgeous skin and a luminous tan.
The Capital Soleil BB creams offer a natural tan colour, illuminates and unifies the skin, provides instant hydration and nourishes the skin.
Both products are easy to apply and melt into the skin, leaving you with natural looking results.
Vichy Capital Soleil BB Creams are available in pharmacies nationwide.