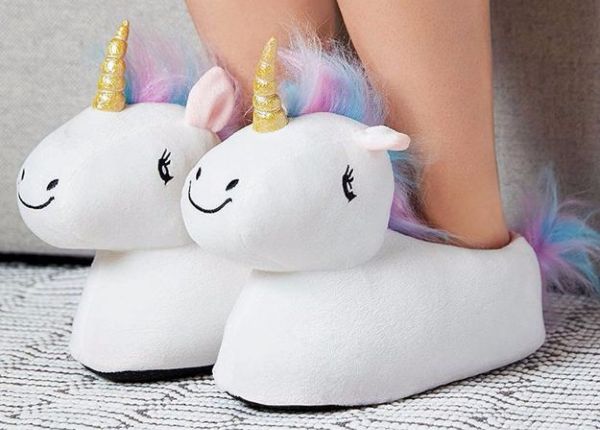 Listen, we LOVE unicorns and we love Penneys - so when the two come together it is almost too much to handle.
Enter: the magical slippers of your dreams.
That's right ladies, our gorgeous pals over at Penneys are offering the most amazing unicorn slippers you have ever seen.
The summer is coming to a close, and we are already planning our cosy winter nights in by the fire, in front of the telly.
We are hoping to be head-to-toe in unicorn pyjamas, dressing gowns and slippers (naturally) and Penneys is where it's at.
The best part? These mystical slippers will only set you back a TENNER -which is a small price to pay for pure joy.
They shared the image of the slippers on their Instagram page and it quickly gathered over 100k likes. Which means they're guaranteed to sell out fast.
It looks like there's a matching dressing gown too, as another added: "The most impractical yet beautiful #unicorn slippers (ONLY £8). I'm now regretting not getting the matching dressing gown."
One fan wrote: "Omg these are too cute!!" while another added: "Need these!!!!!!!"