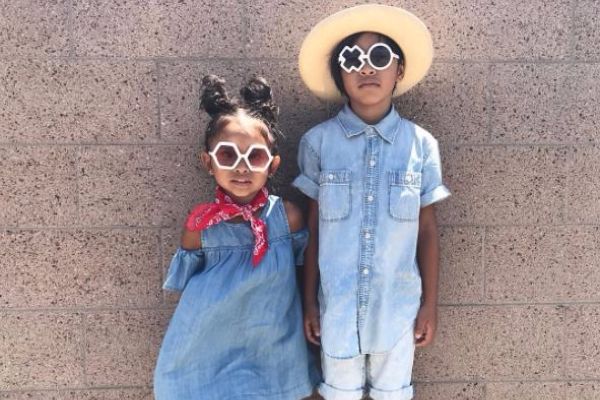 Have you ever felt genuinely undermined by children? Well, if not, you are about to.
We'd like to introduce you to Kaui and King - the adorable brother and sister duo who are making us question all of our fashion choices.
Kaui and her brother, Kingston, have become social media sensations in recent months, thanks to their enviable style (and model like poses).
The duo are close, personal friends with Kim Kardashian's daughter, North West.
They're also serious fans of rocking awesome sunglasses, oversized sweaters and fluffy sliders.
The kiddo's mum, Nikki Yip, runs the Instagram account, that has amassed a following of almost 20,000 (pretty impressive, we cannot deny.)
Check out some of our favourite snaps of this adorable duo: