Decorating th eoutside of your home for Halloween ahs started to become more and more popular each year. You don't need to go overboard - by correctly displaying a few pumpkins outside you can get into the spooky season.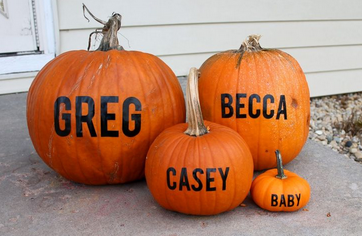 Let everyone know who lives there - also a great baby announcement.
Pumpkins don't have to be orange or even look scary.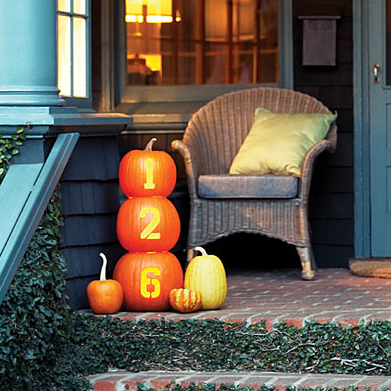 If you are stuck for carving ideas, why not simply display the number of your house.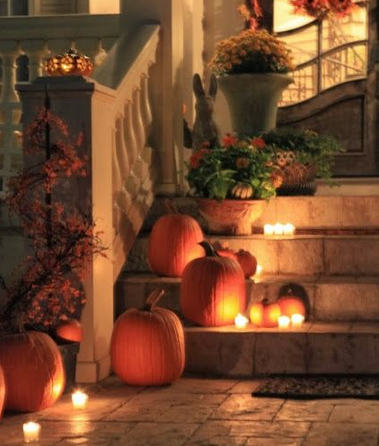 Mixing pumpkins with candles can be a really dramatic look.
A simple traditional boo can give your home a hint of Halloween without having to hang web and witches all over the place.
images via Pinterest