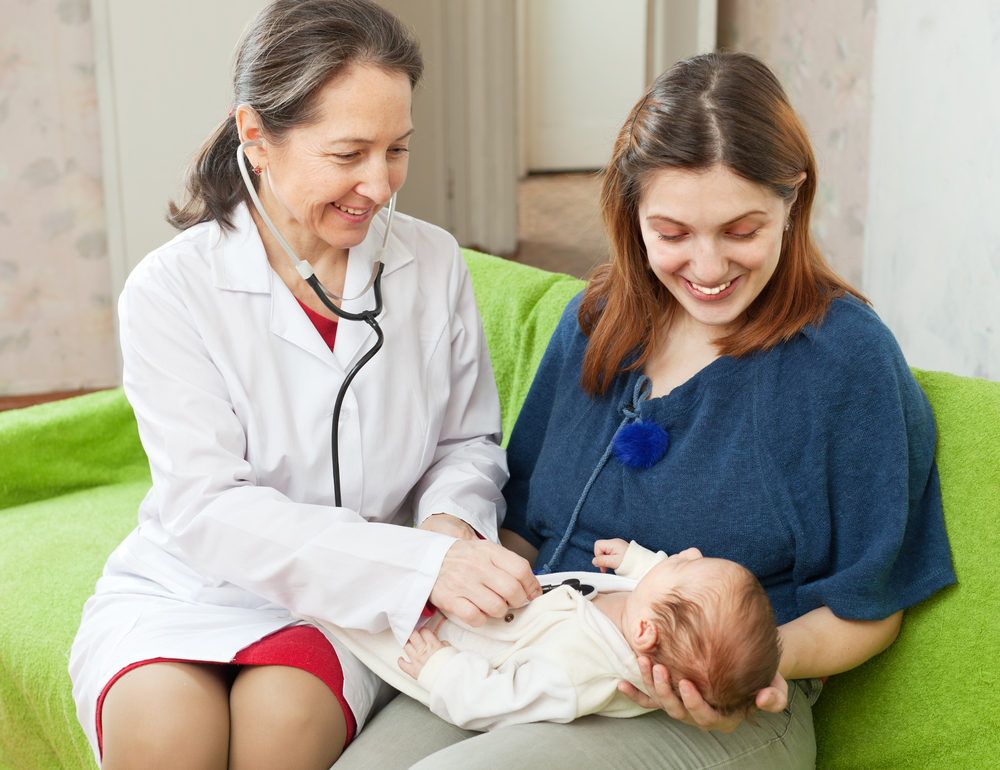 You've just brought a beautiful baby into the world and as you settle into a new life with your little one, you're bound to have so many questions!
Even the most experienced parents and caregivers often have questions and concerns during the first days, weeks and months of a baby's life.
Most paediatricians encourage parents to contact their office with any and all questions or concerns, especially during the baby's first year.
Your newborn should also be due to be seen by a paediatrician within a few days of her arrival.
You can prepare for the visit by jotting down a list of questions as you think of them. Don't be afraid to ask lots of questions, even if they seem stupid – chances are the doctor has heard them all before.
Here are some commonly asked questions asked by mums during her newborn's first paediatrician visit:
1. When can my baby go outside?
2. When can my baby travel by air?
3. When can my baby start tummy time?
4. When will I sleep through the night?
5. Does my baby need a vitamin?
6. Do you provide 24-hour on-call care? How can we reach your practice after office hours?
7. My baby gets the hiccups several times a day. Is this normal?
8. My baby sneezes frequently. Might she be sick?
9. My baby startles easily, is this cause for concern?
10. My baby has discharge from her eyes? Is this an infection or blocked tear duct?
11. My baby's eyes often appear crossed. Is this normal?
12. Do you recommend feeding the baby on demand? Should I wake up the baby for a feeding?
13. How many wet/soiled nappies should my baby have each day? How can I help prevent nappy rash?
14. Will my baby receive any immunisations today? If so, what are common side effects of these vaccines and what should I watch for that may indicate a serious reaction?
15. Is my baby's umbilical cord healing as expected? Do you have any addition recommendations regarding care of this area?
16. What can we expect from now until my baby's next appointment? When should I bring my baby in again?