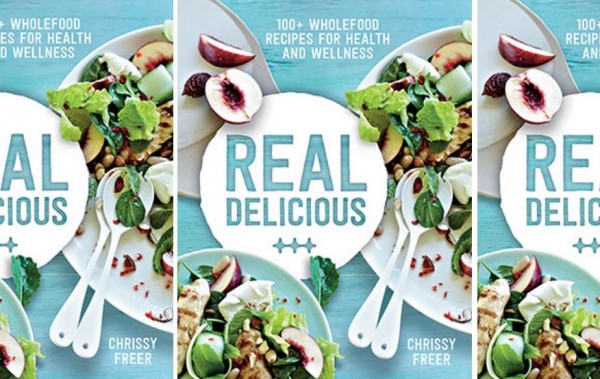 You only need to look at the increasing incidence of food intolerances, allergies and digestive disorders to see that what we are doing to our food is not agreeing with us.
Likewise, the idea that reduced fat or diet food is healthier for us is gradually being thrown out as simply not true. Reduced fat foods are often highly processed, with additional sugars, thickeners and stabilisers added to replace the fat.
However, by eating food in their most natural state, chef Chrissy Freer shows in her cookbook Real Delicious that by avoiding highly processed, reduced fat, fat-free and artificially sweetened foods it will have a positive impact on your health.
With over 100 recipes, Real Delicious shows that eating healthily doesn't mean you have to sacrifice flavour, nor does it mean you have to eat boring food.
With the help of Chrissy, you can fuel your morning with oat and ricotta pancakes, snack on carob, peanut butter and banana oat bars, stop for an easy lunch of baked sweet potatoes stuffed with spinach, feta and pepitas and enjoy a prawn, quinoa and vegetable stir fry for dinner.
Published by Murdoch Books, it is available now.
SHARE if you love cooking!