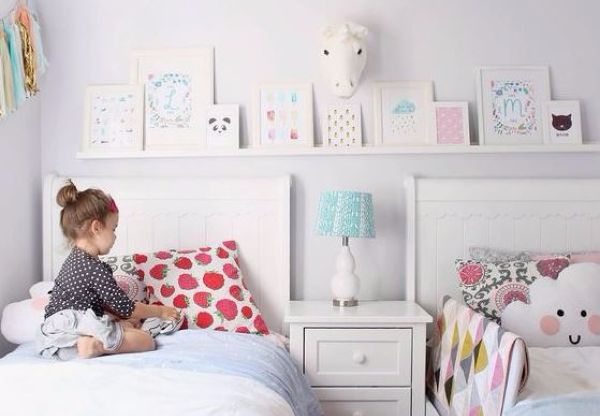 Listen, kids share rooms - it is just part of growing up!
However, whether you're downsizing, or making room for a new arrival, it can be a tricky enough situation - especially if the kiddos are used to their own space.
While it may be difficult, it is far from impossible, and we're here to help (always!)
Check out these simple and handy steps that will make the room-sharing move as easy as it can be:
1. Preparation is key
Rome wasn't built in a day, and trust us - the same can be said for your kiddos moving into a shared room. You will need to be patient, and plan the move in full.
It will be highly overwhelming if your little ones are just popped into a shared room all of a sudden. Talk to them about it, and explain what is happening and why. Trust us - little ones can be very understanding when kept in the loop!
2. Make it fun
It will be so important to make the whole move really fun and exciting for your little ones. Try including them in helping to decorate the room, from colour schemes to lamp shades - they'll love being involved.
Be sure to emphasise that sharing a room will be great (like a permanent sleep-over with your sibling). Know how to sell it and they won't put up a fight!
3. Create a personal space
Listen, there will certainly be some adjustments when it comes to sharing space (we can attest to that) so it will be important to remember individuality. Try to ensure that each child has their own little personal space, even if its just a little table where they keep their things.
While sharing everything is a lovely idea in theory, kids will respond better if they know they have their own space too.
4. Stagger bedtimes
This is especially true for those of you who are putting babies and toddlers in the same room. Don't assume that just because your children are sharing a room, they also have to share a sleep schedule.
If your baby needs to go to bed at 6:30, but your toddler won't fall asleep until 8:00, that's absolutely fine. Put your baby to bed first, and then use the extra hour and a half to have some one-on-one time with your toddler! Read a few extra books, take a longer bath, or squeeze in some glorious cuddle time.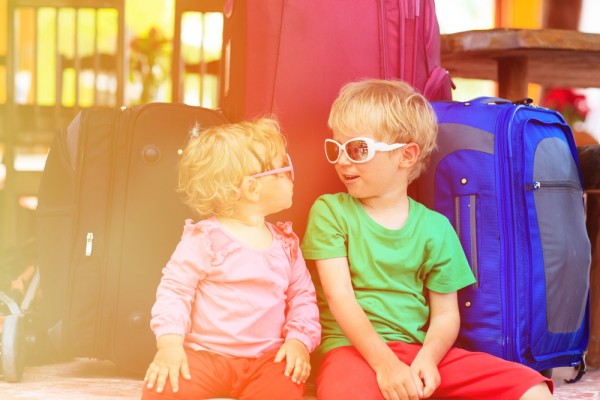 5. Lay down the ground rules
While you will explain how fun sharing a room will be, you will also need to share the "bedroom rules" with them. Consider both safety and practicality. Go through the rules with your kids and keep them consistent. Stuff like this is ideal:
No jumping on the bed
DO NOT wake the baby up when you get up!!
Sneak out quietly in the morning
6. Be realistic and expect some hiccups
It will not be a super easy process, and we can almost guarantee there will be some hiccups along the way (all part of the experience, right?)
Set realistic expectations for yourself and know that it will take time for everyone to adjust and it may mean setting some new routines or adjusting existing ones!